Features
Sales Force Automation
Automate sales and marketing processes to eliminate repetetive data entry and achieve maximum productivity.
Get Started
Schedule Demo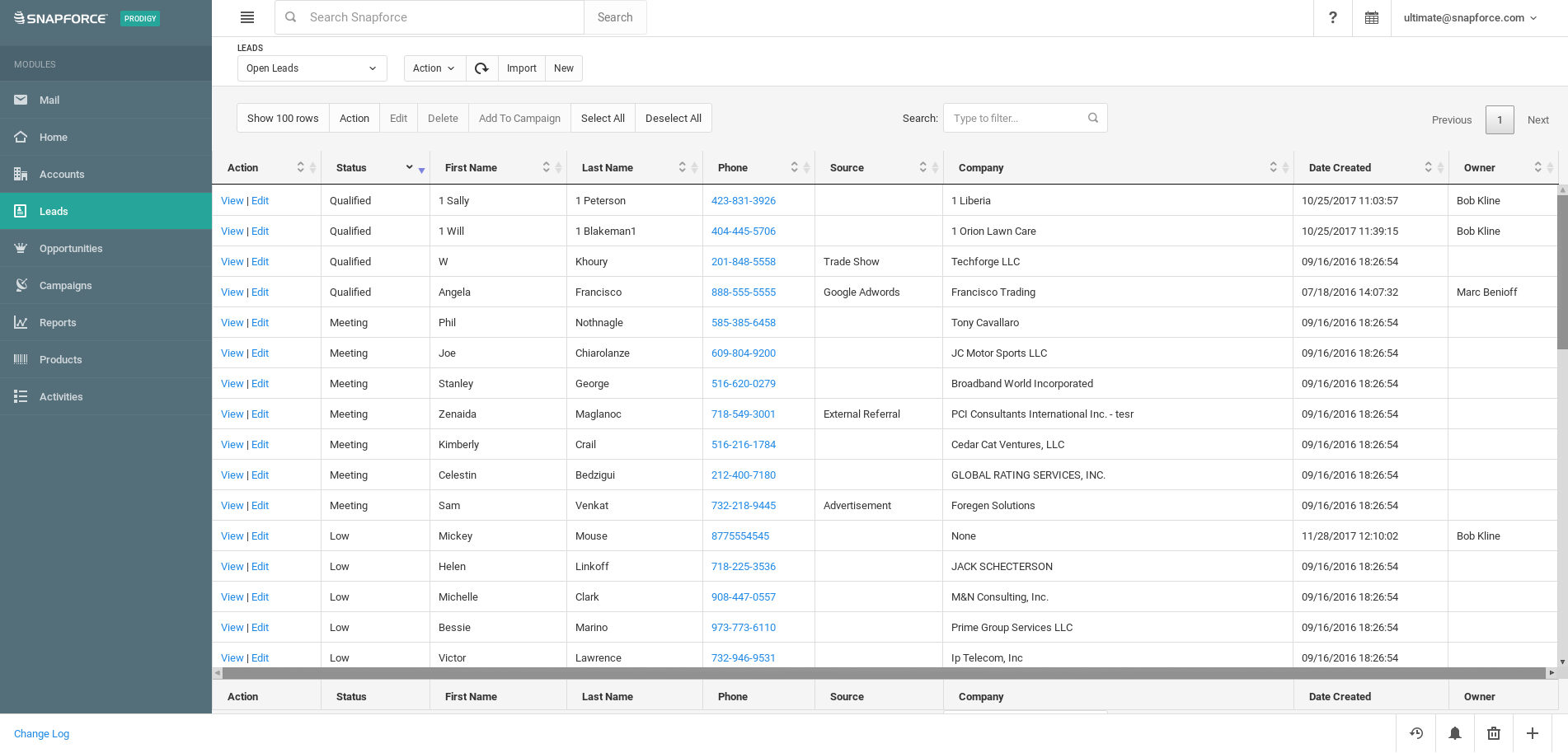 Leads
The Leads module optimizes the customer generation process. Within this module you can keep details of each lead, keep track of communication, assign sales reps to a particular lead or region of leads, and more.
Complete mass imports of leads, with the ability to create and populate custom fields within the import.
Timelines within each lead's record store archived details of all communication with the lead.
The filter option within the list view allows for easy filtering of leads based on sales priorities.
Contacts
The Contacts module allows you to store and keep track of contacts associated with accounts.
Contacts are created and automatically linked to accounts after the lead conversion process.
Contacts can be imported from business cards into Snapforce with the use of third-party business card applications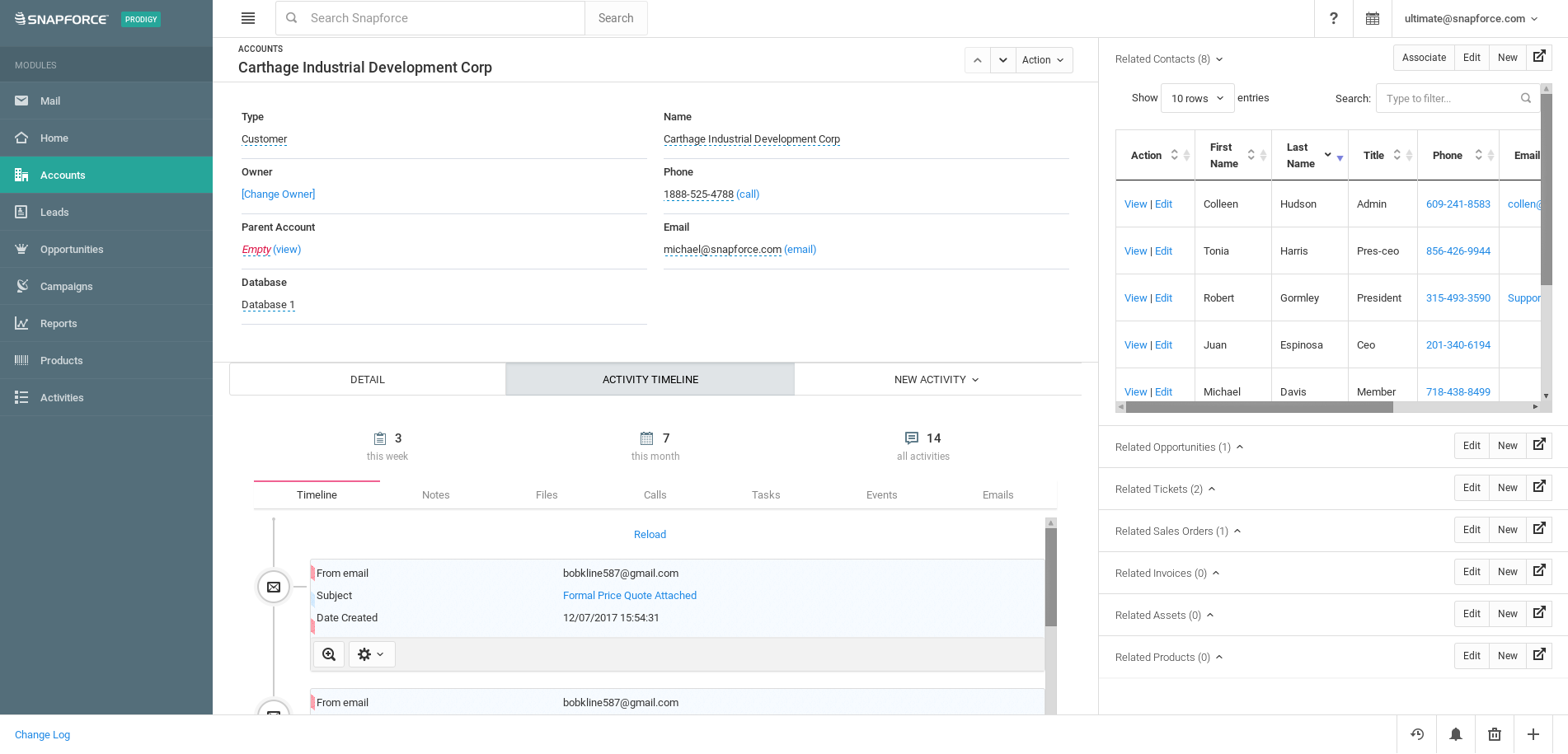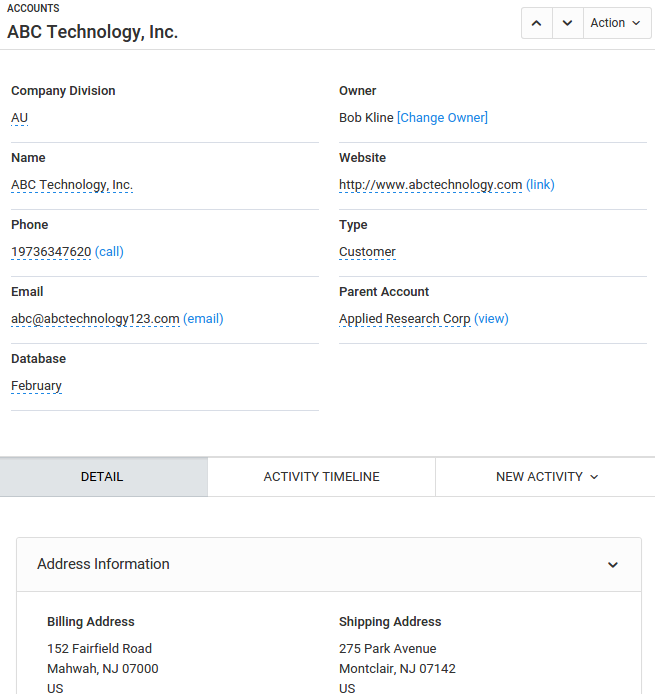 Accounts
The Accounts Module allows you to keep track of companies you are currently doing business with or planning to do business with. Each record stores information pertaining to a company's address, size, industry type, annual revenue, and other details.
Multiple page layouts can be created and customized to display information specific to each different account type.
Associate multiple contacts to multiple accounts and keep track of each association using the Related Lists feature within each record.
Accounts can also be associated with other accounts using parent account/sub-account relationships.
Opportunities
The Opportunities module helps you track the potential of prospects through the sales cycle.
Filtered views can be created to display opportunities separated by probability, stage, expected close date range, amount, and more.
Closed/Won sales can be tracked and displayed in a sales pipeline report. This report can be broken down by many factors, including sales rep and date range.
Forecasts can be completed for the next month, quarter, or year by calculating previous sales, competition, and trends.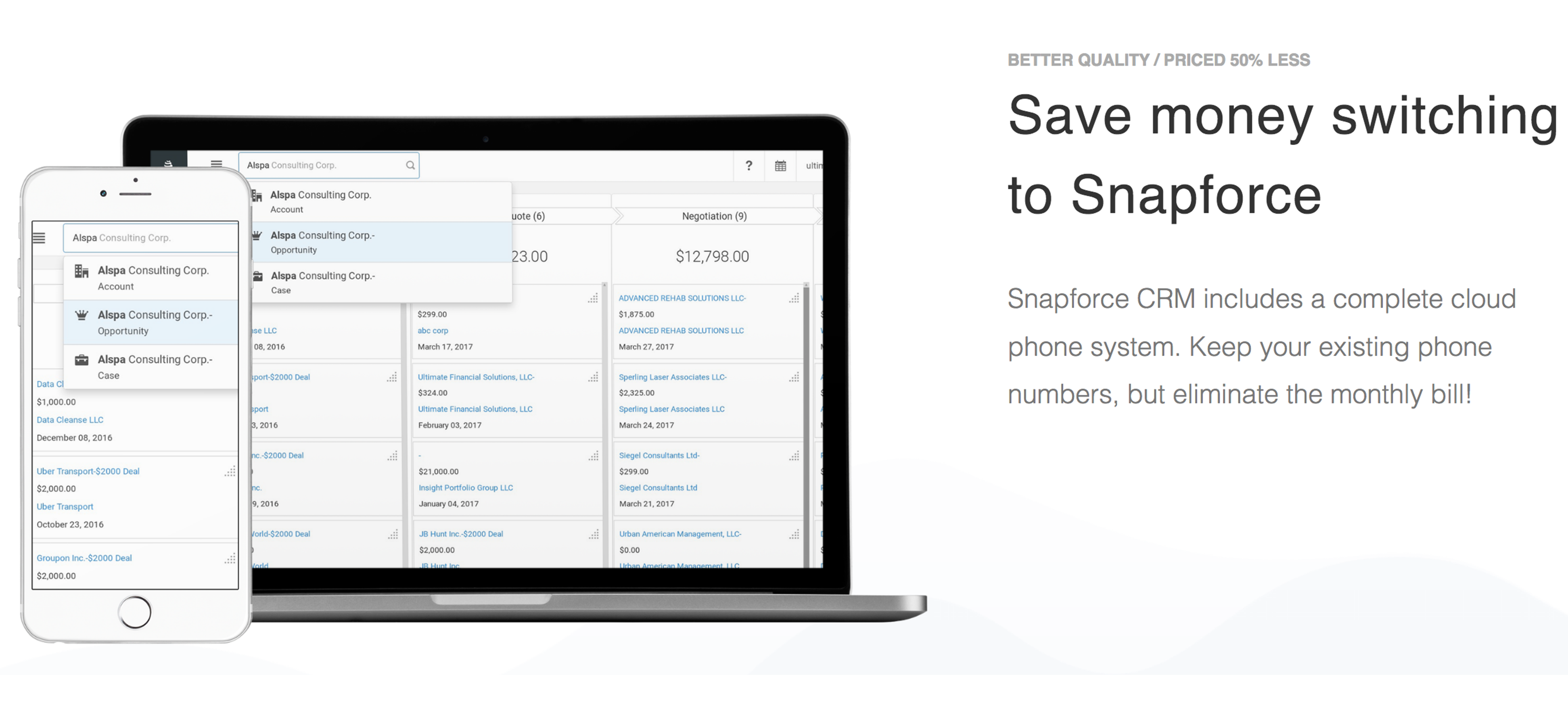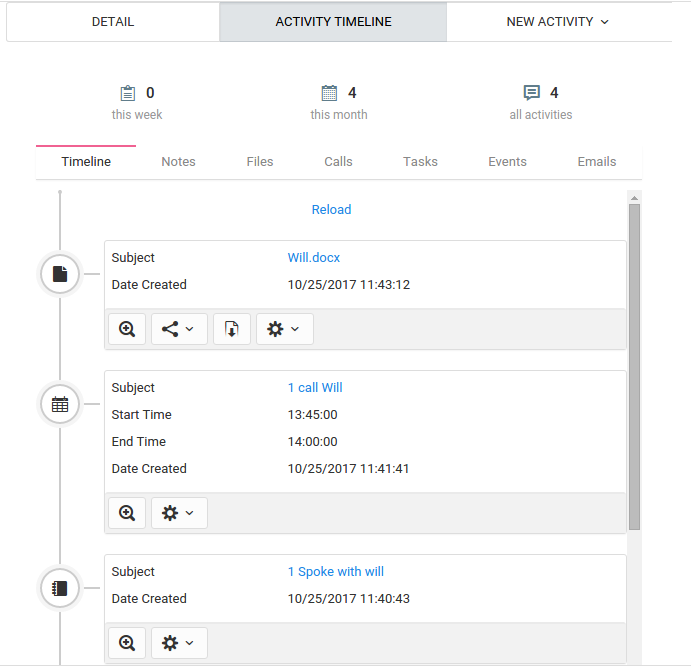 Activities
The Activity Timeline within each record allows you to communicate with a lead, contact, or account directly from Snapforce.
Tasks - Create internal tasks, assigned to yourself or colleagues, with the option to add a reminder notification that will appear on the assignee's screen at the set time.
Events - Schedule meetings and invite attendees from within Snapforce. These attendees will receive e-mail notifications in which they have the option to accept, decline, or propose a new time.
Calls - Keep track of outbound and inbound calls from within Snapforce. All call details are logged, as well as recordings of the calls that can be downloaded and reviewed.
Notes - Add notes to any record within Snapforce.
Email - Send e-mail to any recipient from within Snapforce. E-mail sent or received will be populated into the timeline of the record matching that e-mail address.
Scheduling
Two-way synchronization of events between Snapforce and your Outlook and Google calendars allows you to enter events in either platform.
Update calendar entries in either Snapforce or Outlook/Google Calendar.
Multiple accounts can be synchronized with Snapforce, with the ability to color code each calendar to easily distinguish between them.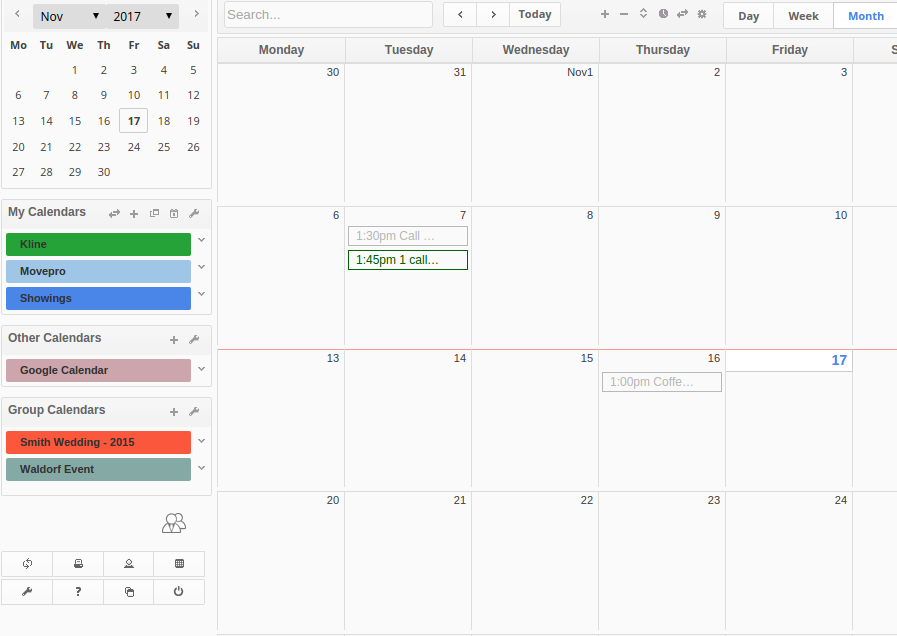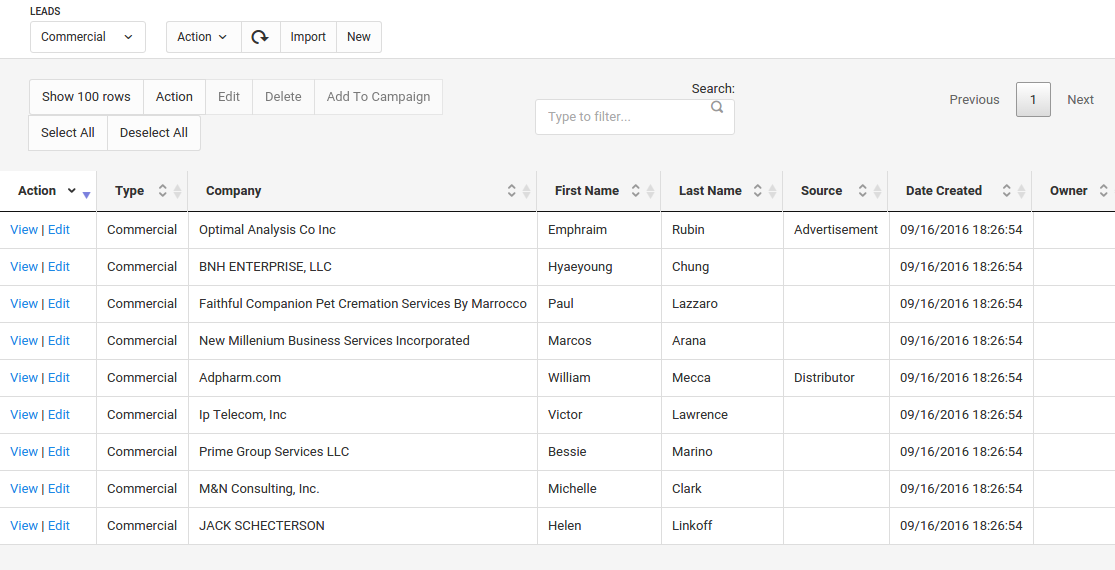 Custom Lists
Eliminate time spent on browsing through records by creating custom lists within each module to quickly access filtered information.
Create lists containing custom fields to quickly display information that will cater to the tasks users will be completing.
Lists with filters will update automatically, as information is entered or changed.
Users have the ability to create their own personal views based on their sales needs.
Sales Forecasting
Use the sales forecasting feature to accurately predict future sales growth, based on pipelines of potential deals.
Generate forecast reports to display projected sales based on your teams sales to date, current deals, quota, and probability of future deals.
Break down forecasts by user, team, or region to gain specific insight about your team's performance and identify star performers.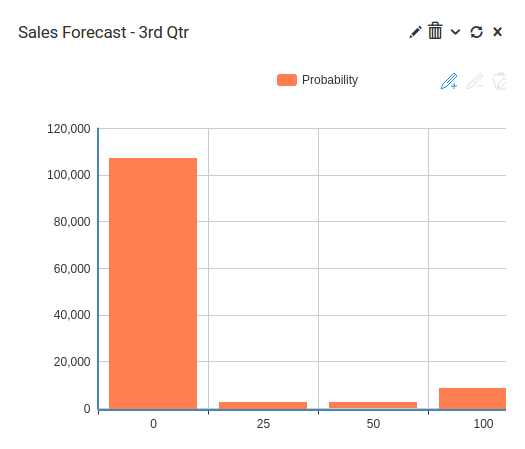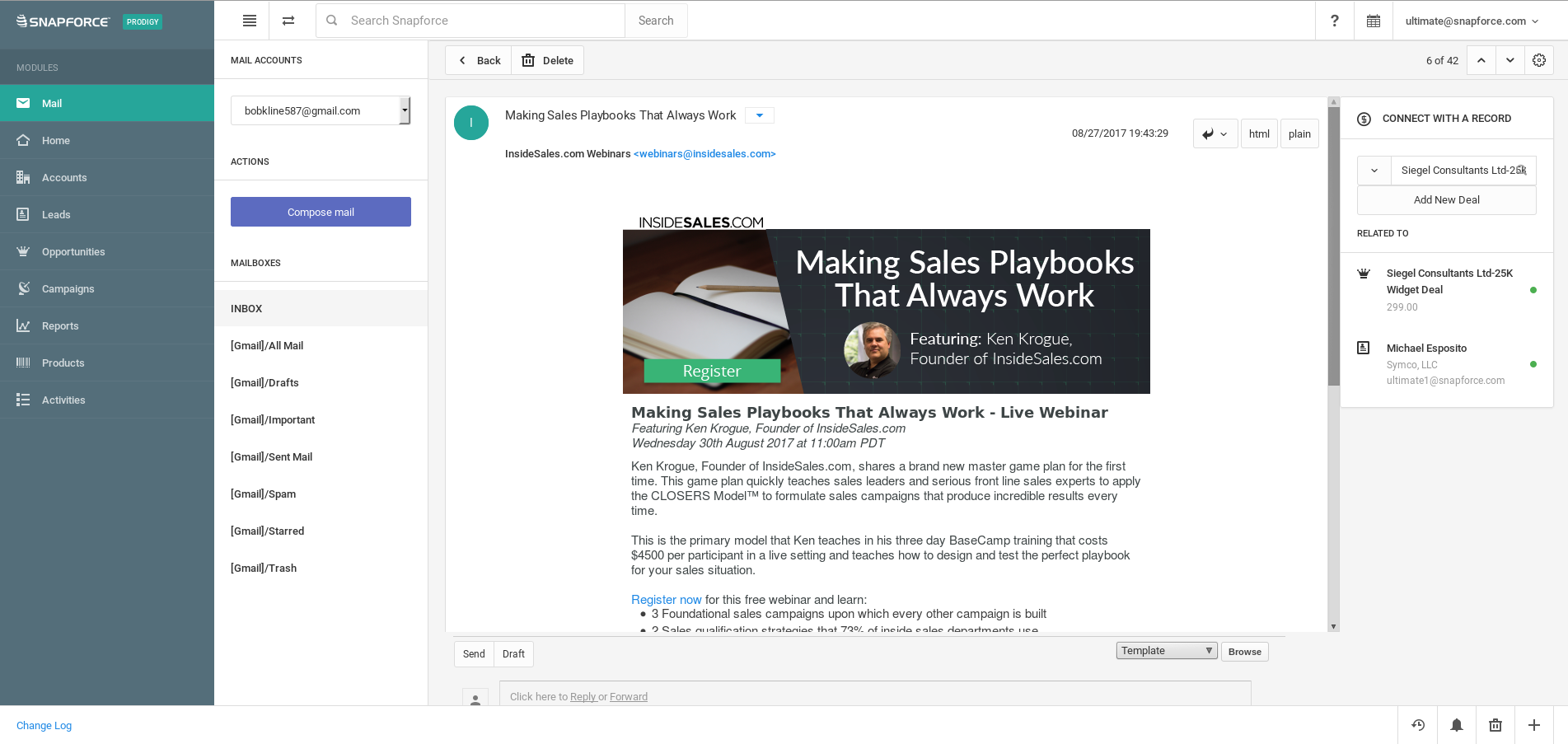 Mail Sync
The e-mail sync feature allows you to use Snapforce to communicate with clients using your personal e-mail account.
Send and receive e-mail from within Snapforce. Each message is logged in the timeline of the associated e-mail recipient.
Once your e-mail account is linked to Snapforce, any communication that takes place in third-party e-mail applications will populate in the respective timelines.
Create new records within Snapforce directly from an e-mail message.
Sales Funnels
Measure your company's overall health. Display revenue and show sales efforts and results.
Display an overview of stages and steps required to sell your products or services.
Get a sense of how your company is doing by displaying the number of prospects within each stage of the sales cycle.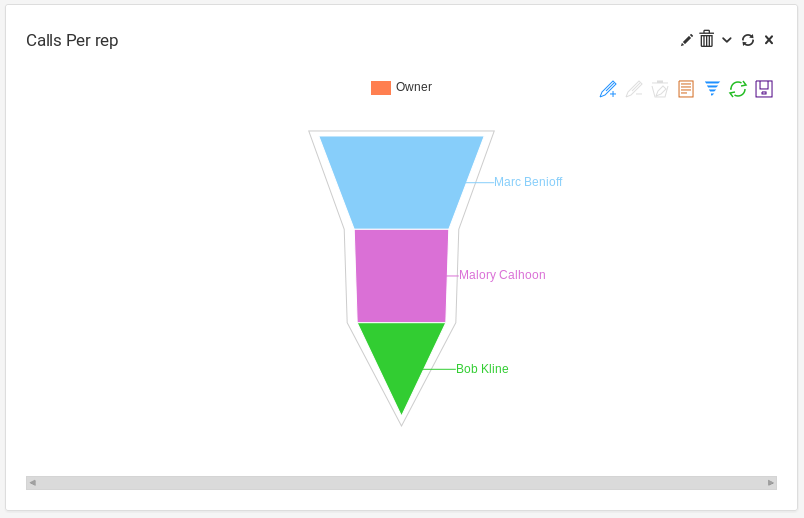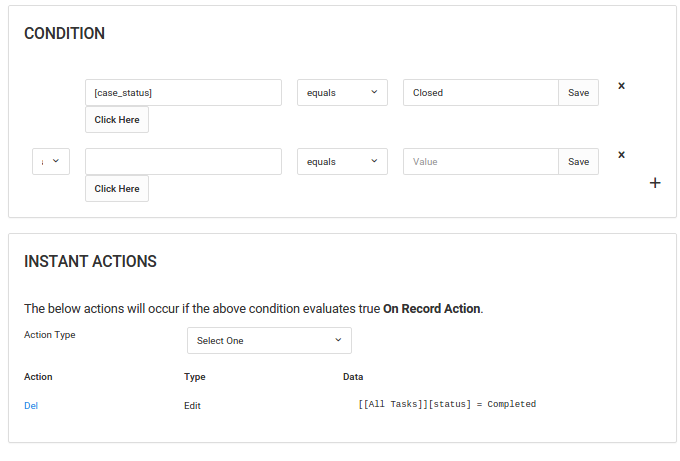 Custom Workflows
Automatically trigger actions within Snapforce with Workflow Automations. Actions can be triggered automatically when specific conditions are met to eliminate time-consuming manual data entry.
Set tasks and pop-up reminders for follow-ups that will alert you when the due date is near.
Set rules and conditions to auto-assign newly-imported leads to the correct sales team
Sales Leaderboards
Track and measure key sales activities. Rank these activities to encourage friendly competition and boost employee motivation.
Display a real-time leaderboard that will allow reps to view their standings at any given time.
Feature outstanding actions or accomplishments and celebrate achievements by recognizing star performers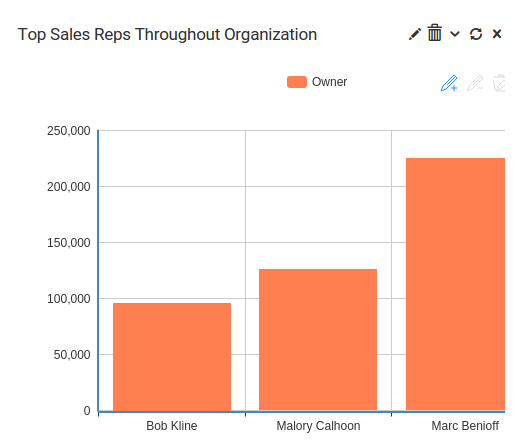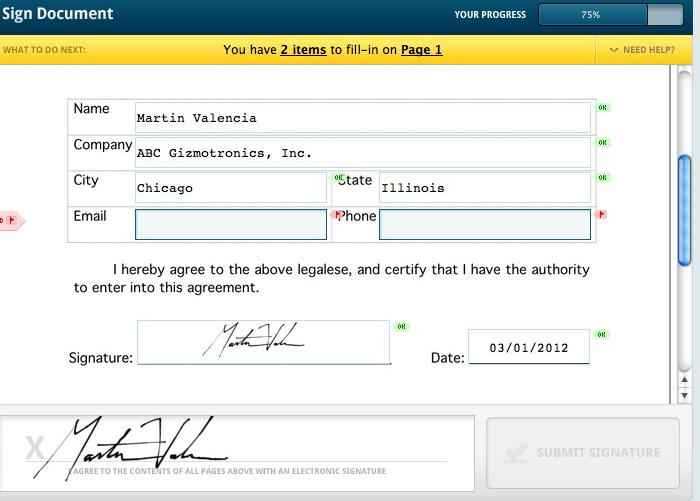 Electronic Signature
Boost customer relationship management with the efficiency and convenience of electronic document signing.
Send electronic signature documents to clients directly from Snapforce using Rightsignature.
Electronic signature responses received from clients will sync directly into their records, becoming available for download immediately.
Functionality
Other Features
Sales Force Automation
Keep your sales team focused and moving through the sales cycle with our built-in sales automation feature set.
Leads, Contacts, Accounts, Opportunities
Automatic Call Logging
2-way Mail Sync
Calendar Sync
Custom Workflows
Customer Service
Don't lose another customer from service requests that slip through the cracks with our suite of custom support tools.
Case & Ticket Management
Solutions
Knowledge Base
Service Reports
Client Portal
Marketing Automation
Keep your company growing with our tight-knit marketing automation feature set.
Drip Campaigns
Marketing Campaigns
Campaign to Opportunity
Mass Email
Auto-Responders
Email Templates
Email Delivery Tracking
Analytics
Understand your data and the progress of your team with our reports and analytics tools.
Standard & Custom Reports
Recurring Reports
Share Reports
Export Reports
Copy and Paste Reports
Grouped Reports
Inventory Management
Keep your products and inventory organized and in sync with quickbooks.
Product Management
Price Books
Sales Quotes
Sales Orders
Invoices
Quickbooks Sync
Document Management
Centralize your company documents and files, organize and link them to individual customers or leads.
Multiple File Uploader
Attach Documents
E-mail Unlimitted Attachments
File Versions