Features
Sales Force Automation
Automate sales and marketing processes to eliminate repetetive data entry and achieve maximum productivity.
Get Started
Schedule Demo
Deals
The Deals module helps you track your leads/deals through the sales cycle.
Filtered views can be created to display deals separated by probability, stage, expected close date range, amount, and more.
Closed/Won sales can be tracked and displayed in a sales pipeline report. This report can be broken down by many factors, including sales rep and date range.
Forecasts can be completed for the next month, quarter, or year by calculating previous sales, competition, and trends.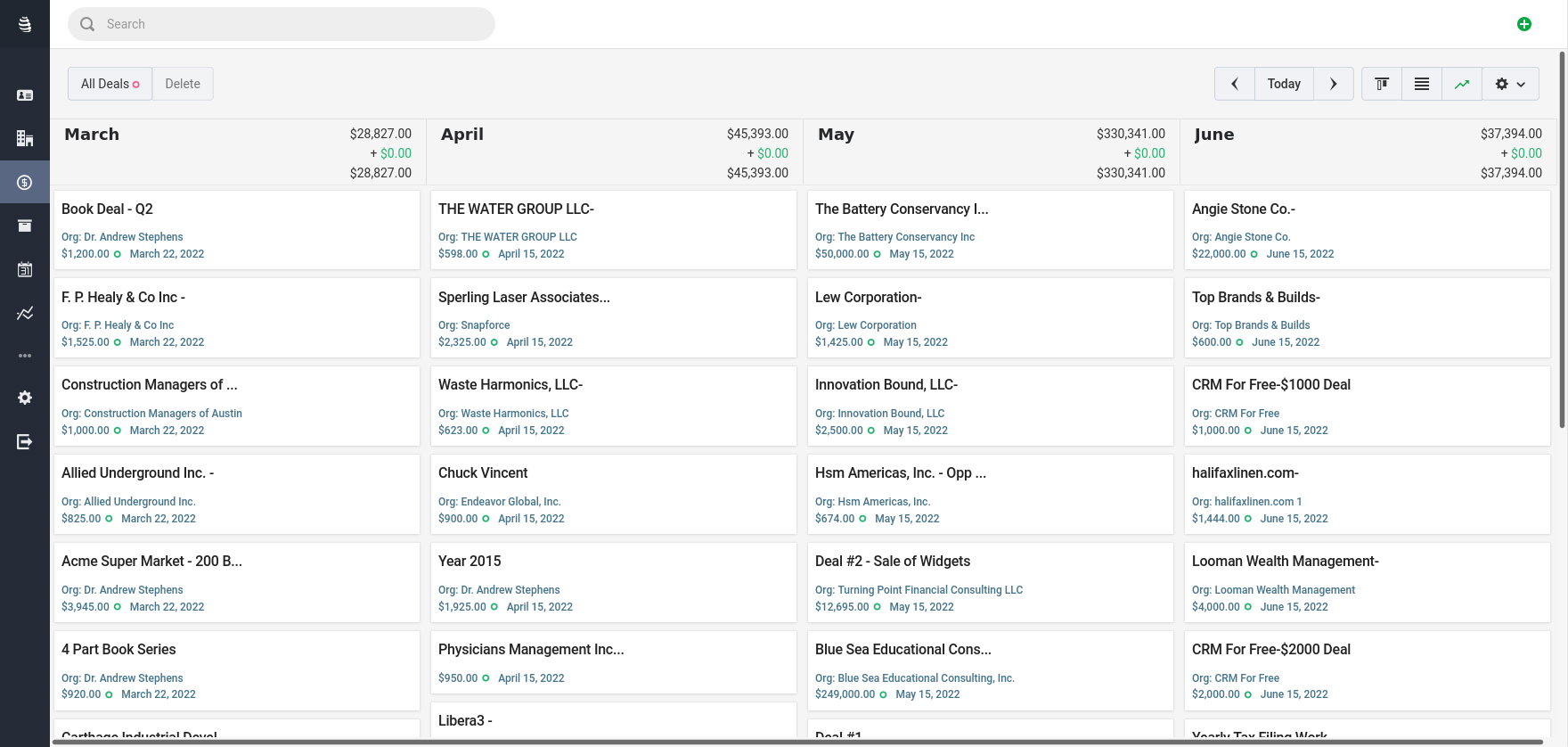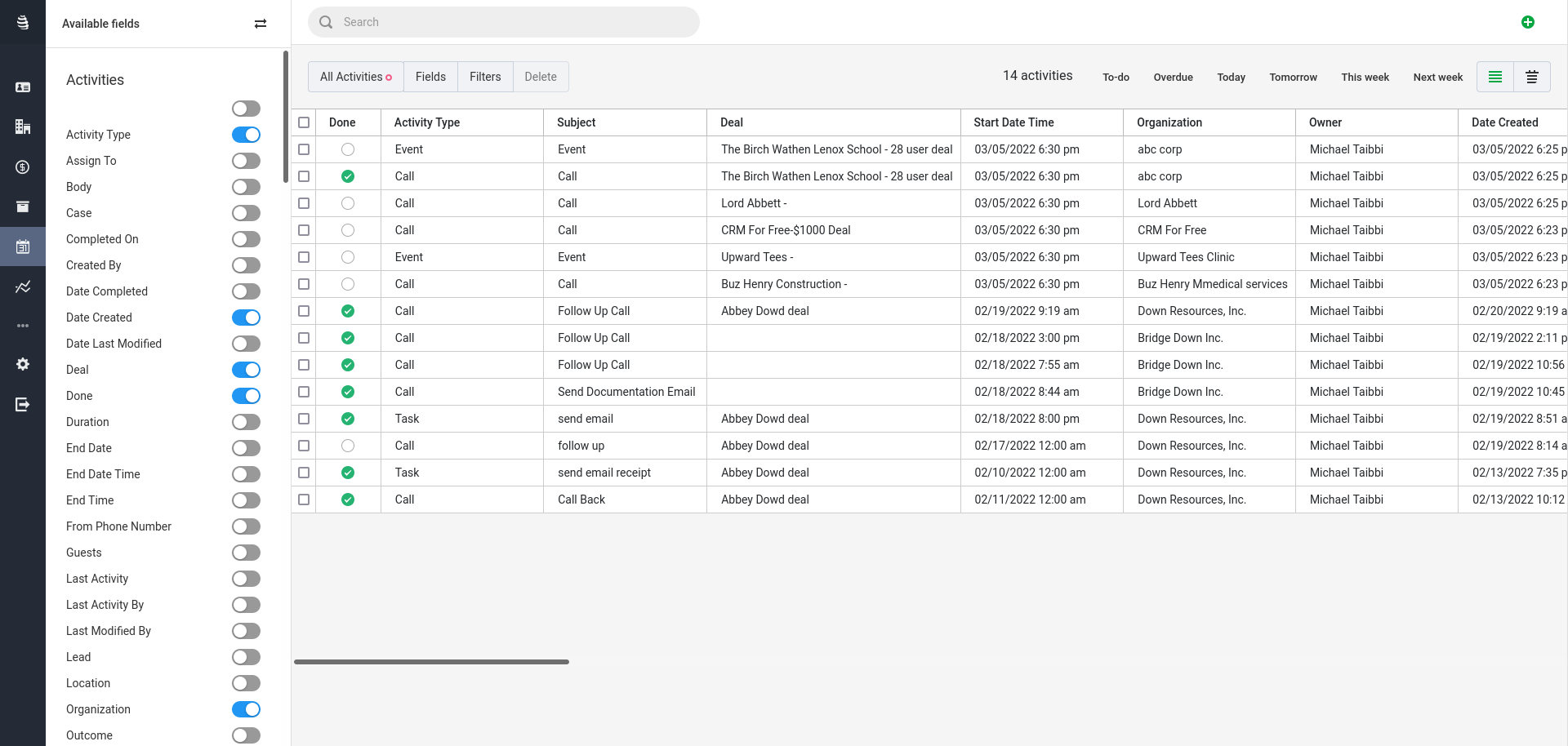 Activities
The activity timeline within each record allows you to communicate with a deal, person or organization directly from Snapforce.
Tasks - Create internal tasks, assigned to yourself or colleagues, with the option to add a reminder notification that will appear on the assignee's screen at the set time.
Events - Schedule meetings and invite attendees from within Snapforce. These attendees will receive e-mail notifications in which they have the option to accept, decline, or propose a new time.
Calls - Keep track of outbound and inbound calls from within Snapforce. All call details are logged, as well as recordings of the calls that can be downloaded and reviewed.
Scheduling
All open activities will appear on your calendar. Easily view your open activities on the calendar view to quickly see your schedule for the day.
View your schedule in daily, weekly or monthly view.
Send calendar invitations easily to event participants.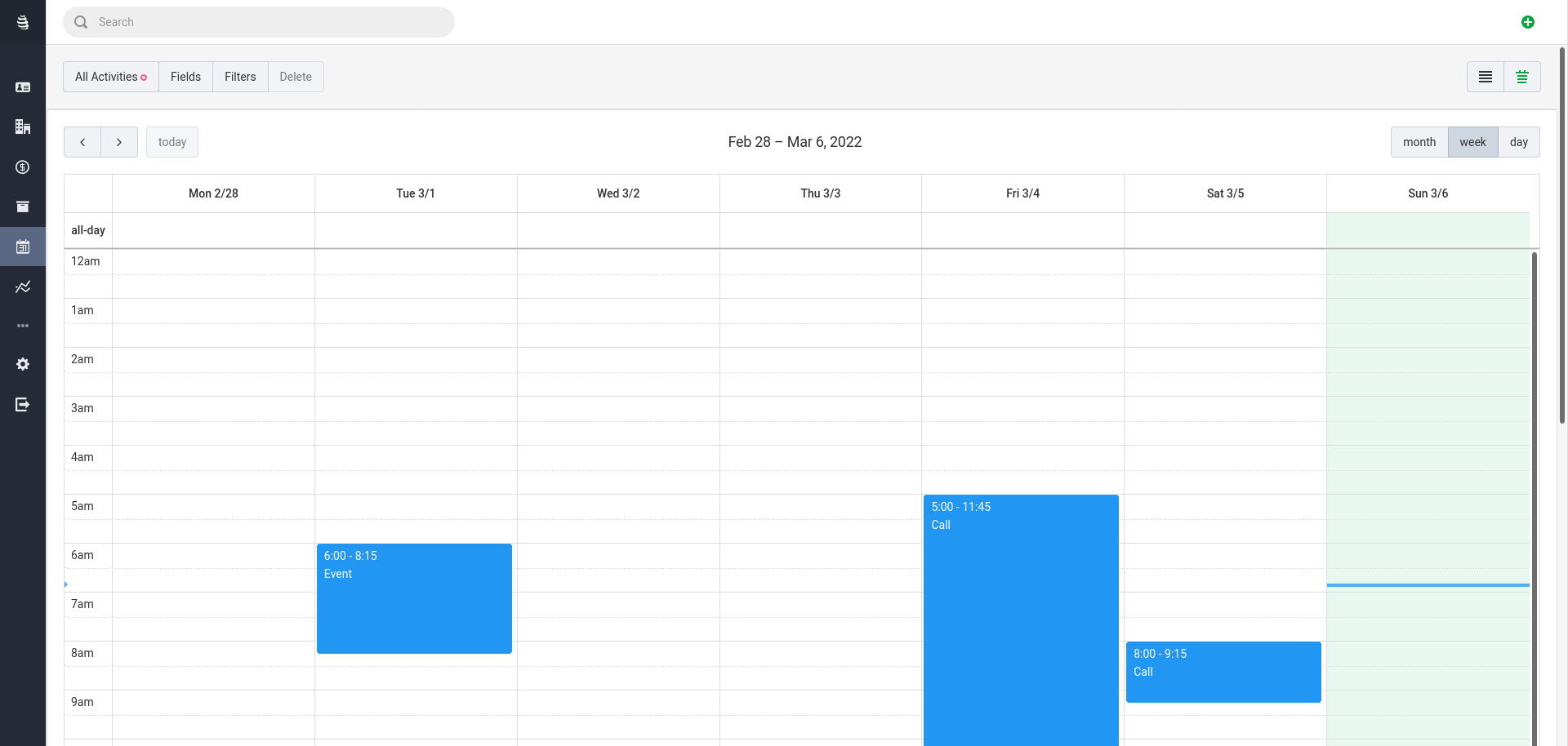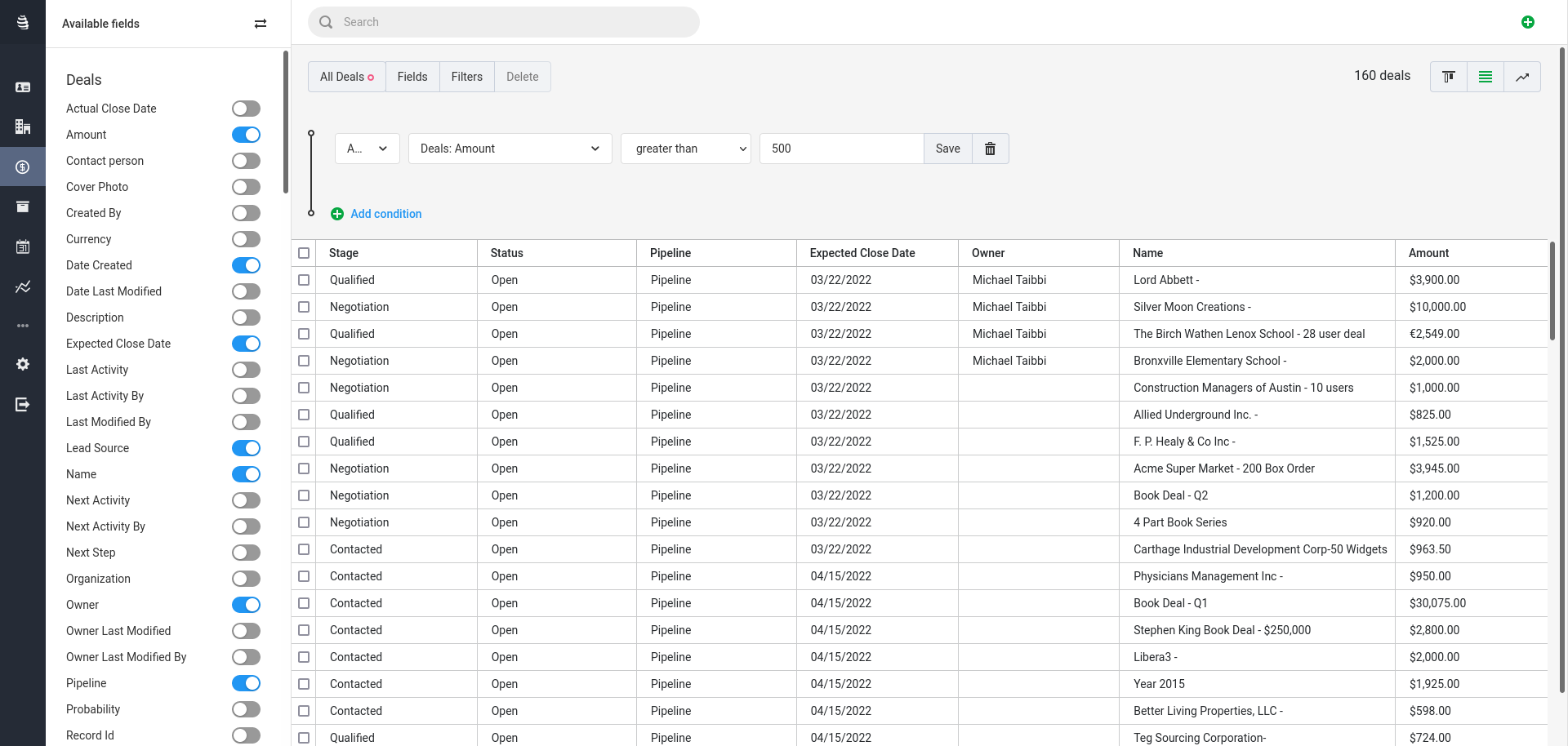 Custom Views
Eliminate time spent on browsing through records by creating custom lists within each module to quickly access filtered information.
Create lists containing custom fields to quickly display information that will cater to the tasks users will be completing.
Lists with filters will update automatically, as information is entered or changed.
Users have the ability to create their own personal views based on their sales needs.
Forecasting
Use the sales forecasting feature to accurately predict future sales growth, based on pipelines of potential deals.
Generate forecast reports to display projected sales based on your teams sales to date, current deals, quota, and probability of future deals.
Break down forecasts by user, team, or region to gain specific insight about your team's performance and identify star performers.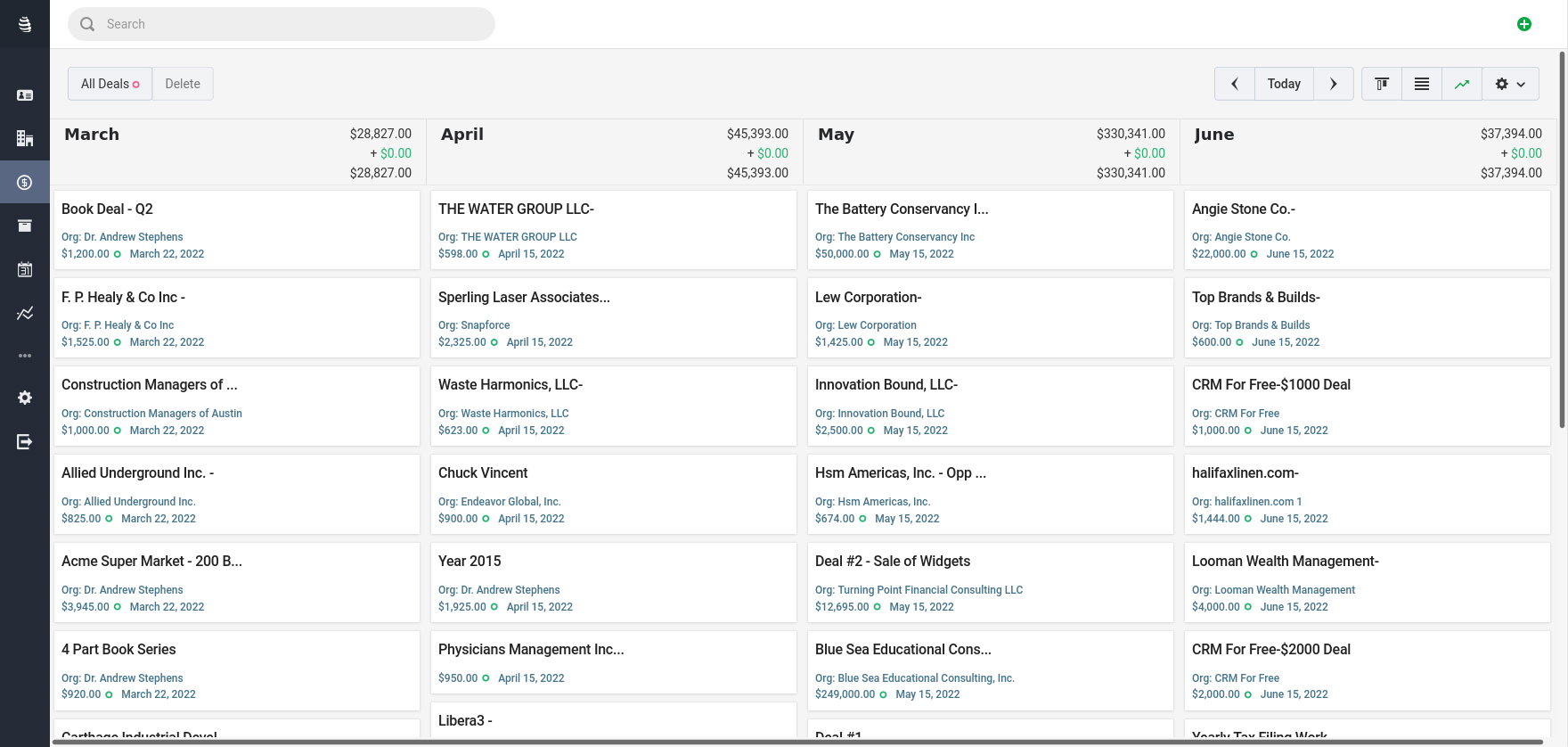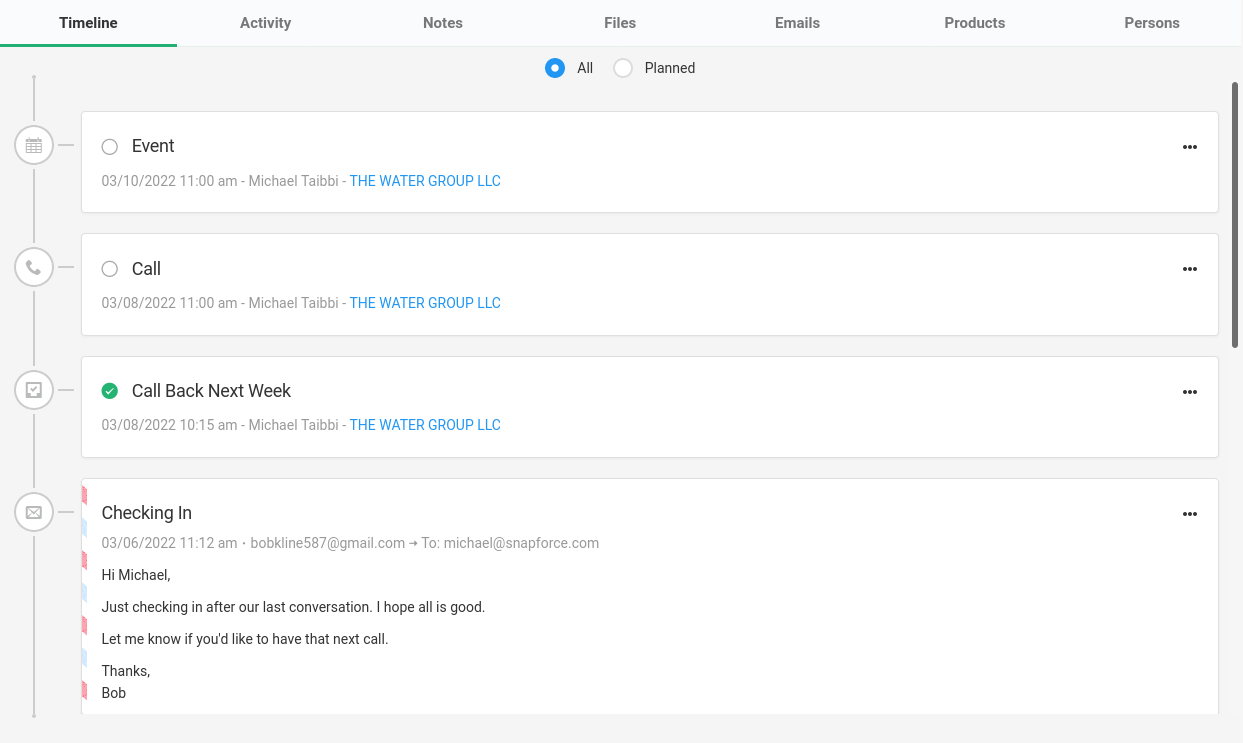 Mail Sync
The e-mail sync feature allows you to use Snapforce to communicate with clients using your personal e-mail account.
Send and receive e-mail from within Snapforce. Each message is logged in the timeline of the associated e-mail recipient.
Once your e-mail account is linked to Snapforce, any communication that takes place in third-party e-mail applications will populate in the respective timelines.
Create new records within Snapforce directly from an e-mail message.
Sales Dashboard
Measure your company's overall health. Display revenue and show sales efforts and results.
Display an overview of stages and steps required to sell your products or services.
Get a sense of how your company is doing by displaying the number of prospects within each stage of the sales cycle.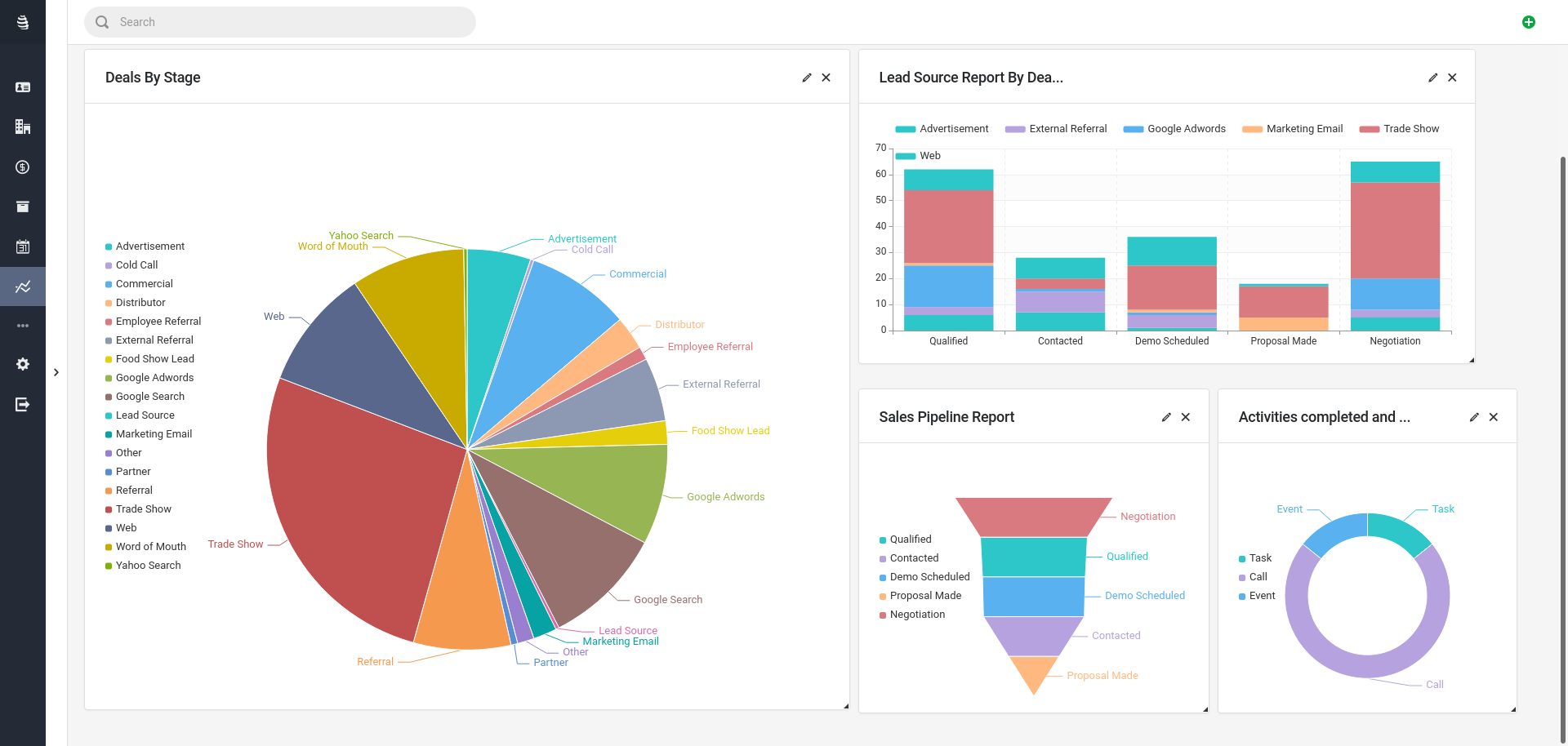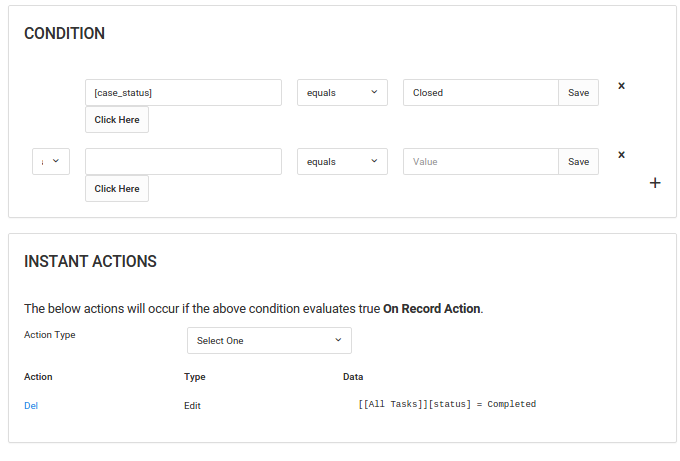 Custom Workflows
Automatically trigger actions within Snapforce with Workflow Automations. Actions can be triggered automatically when specific conditions are met to eliminate time-consuming manual data entry.
Set tasks and pop-up reminders for follow-ups that will alert you when the due date is near.
Set rules and conditions to auto-assign newly-imported leads to the correct sales team