Features
Reports & Analytics
Be sure which areas of your business need to improve with custom reports in Snapforce CRM. These custom reports have powerful filters and visualization features that give you the tools to drill down on important marketing, customer support and sales metrics.
Get Started
Schedule Demo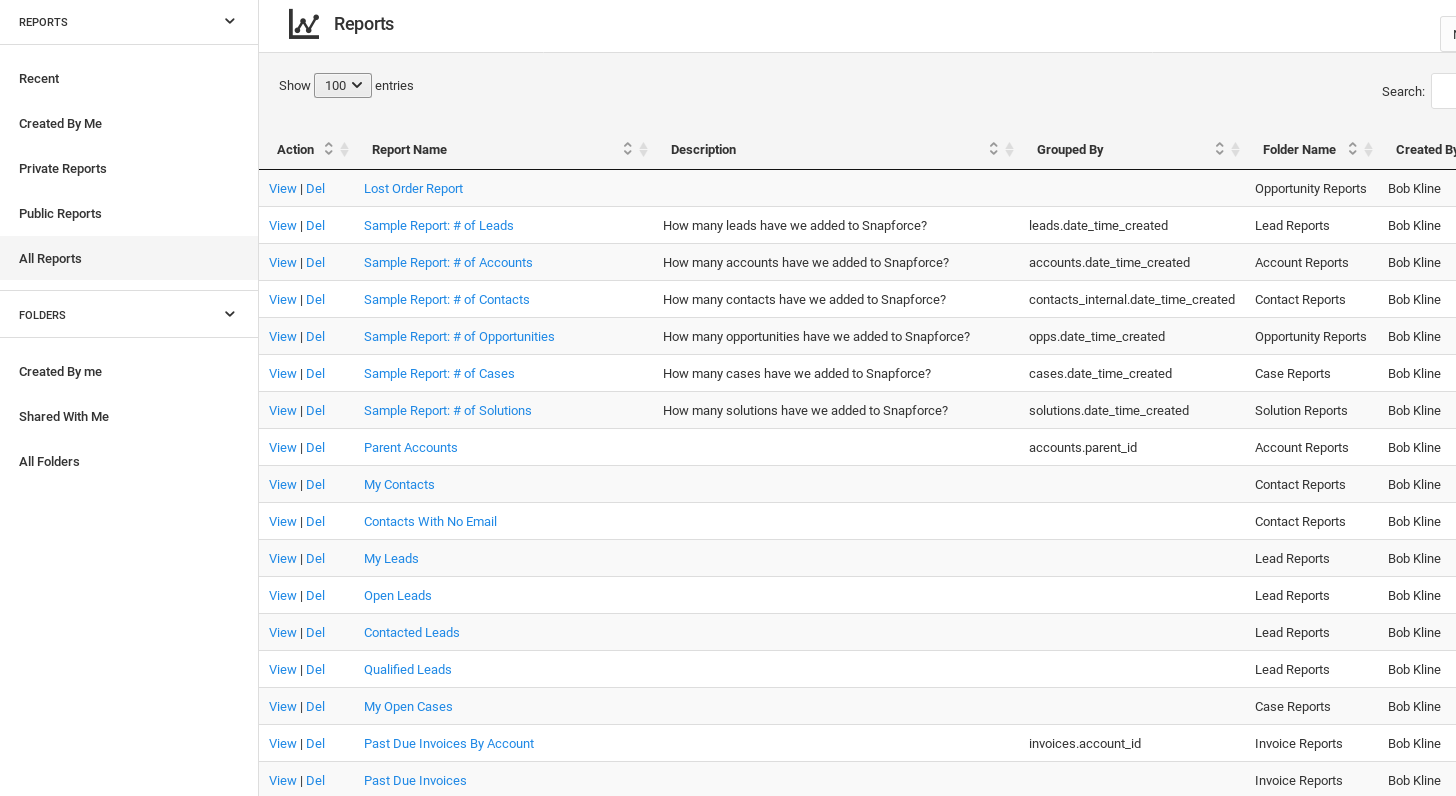 Standard Reports
The reports module includes more than 120 pre-built reports right out of the box. These standard reports are the bread and butter of the reporting module and provide your businss with the building blocks to analyze your business.
More than 120 pre-built reports are included with your system by default.
The reports are organized into folders e.g. Account Reports, Contact Reports, Leads Reports, Opportunity Reports, Billing Reports, etc.
Standard filters and date range options are available to customize these reports (if you need advanced filters and customization options, check out Custom Reports).
Custom Reports
Advanced reporting for the business that needs enterprise level analytics. Custom Reports give you broad flexibility to customize existing reports and build new reports as needed.
Custom build unlimited new reports as needed. No limits.
Unlimited filters, full sql standard operators e.g. equals, not equal to, contains, does not contain, less than, greater than, less or equal, greater or equal, IN(...), NOT IN(...), between, not between.
Group filters together with and, or, not conditions.
Save your custom reports, do not waste time re-building the same report twice.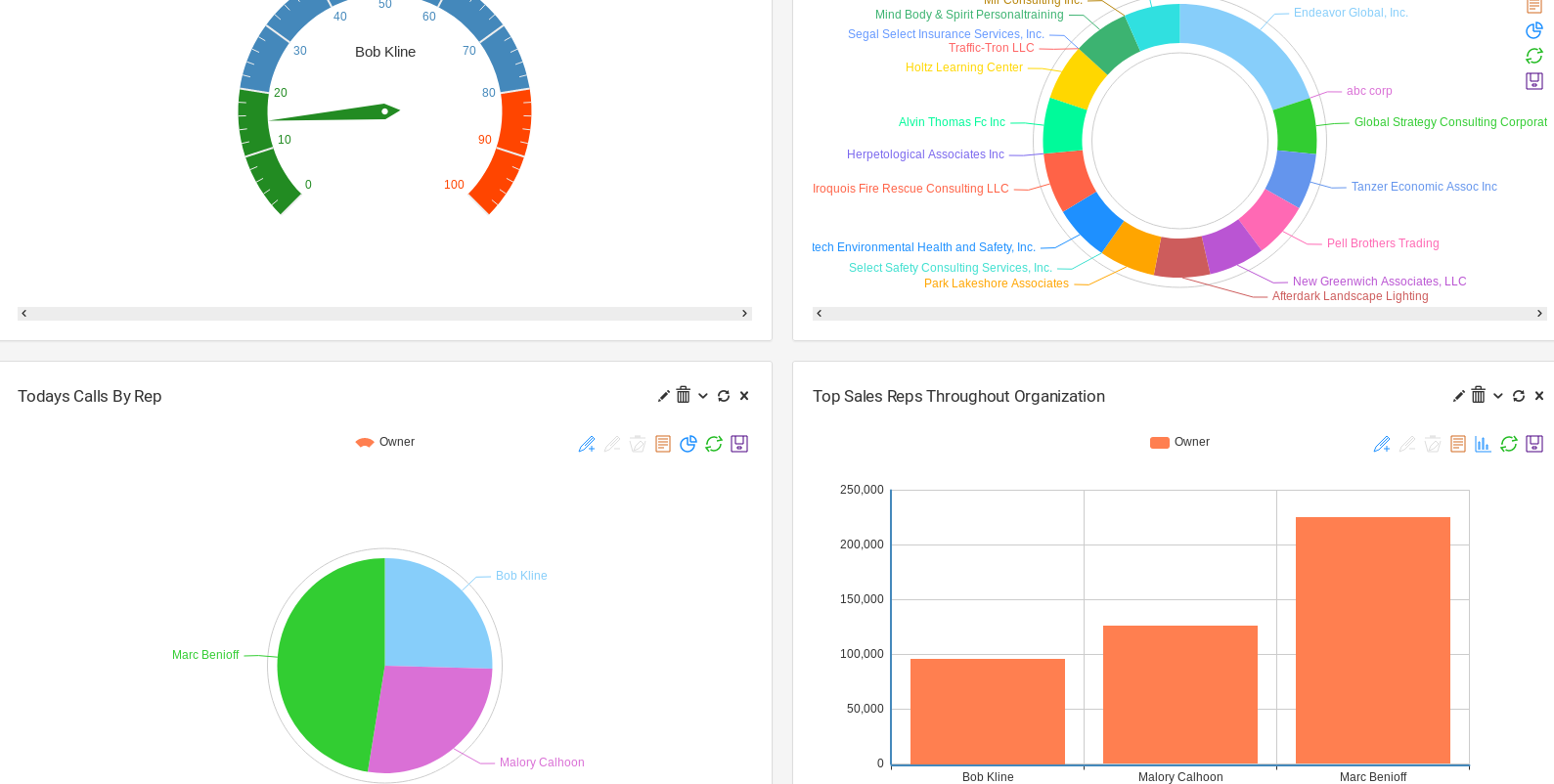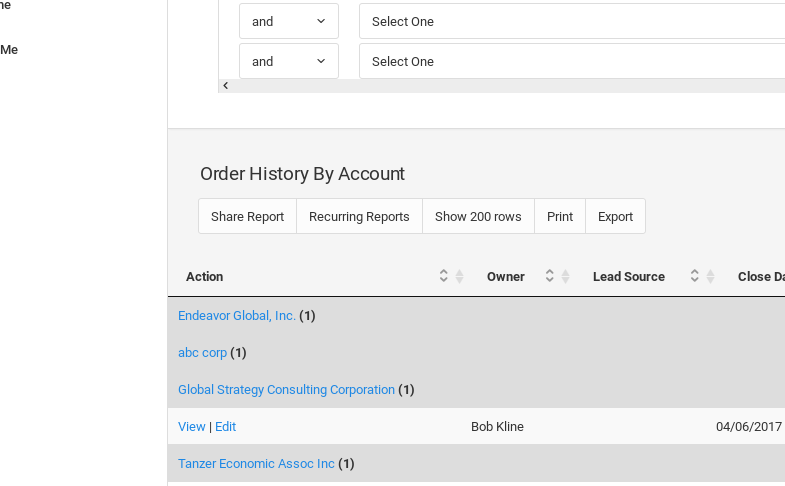 Recurring Reports
Recurring Reports make sure you always have the reports you need. When you save your custom reports, choose to make them recurring.
Send yourself or your team updated reports automatically.
Receive the newest version of your custom reports to avoid making the wrong decisions.
Save time by automating your reporting responsibilities, send your boss updated reports every day, week or month.
Share Reports
Quickly and easily share your custom reports. Send your colleague's a copy of your reports by simply entering the email of the person you want to email the report to.
Share your custom reports in real time.
Choose the format of the report you want to send e.g. csv, excel, pdf
If you share the report with one of your crm contacts a copy of the email will automatically appear in that person's activity timeline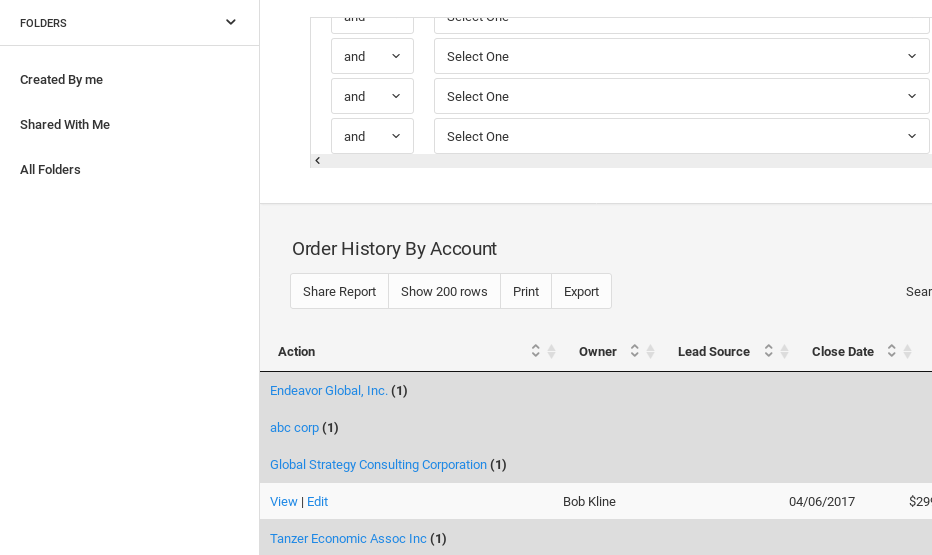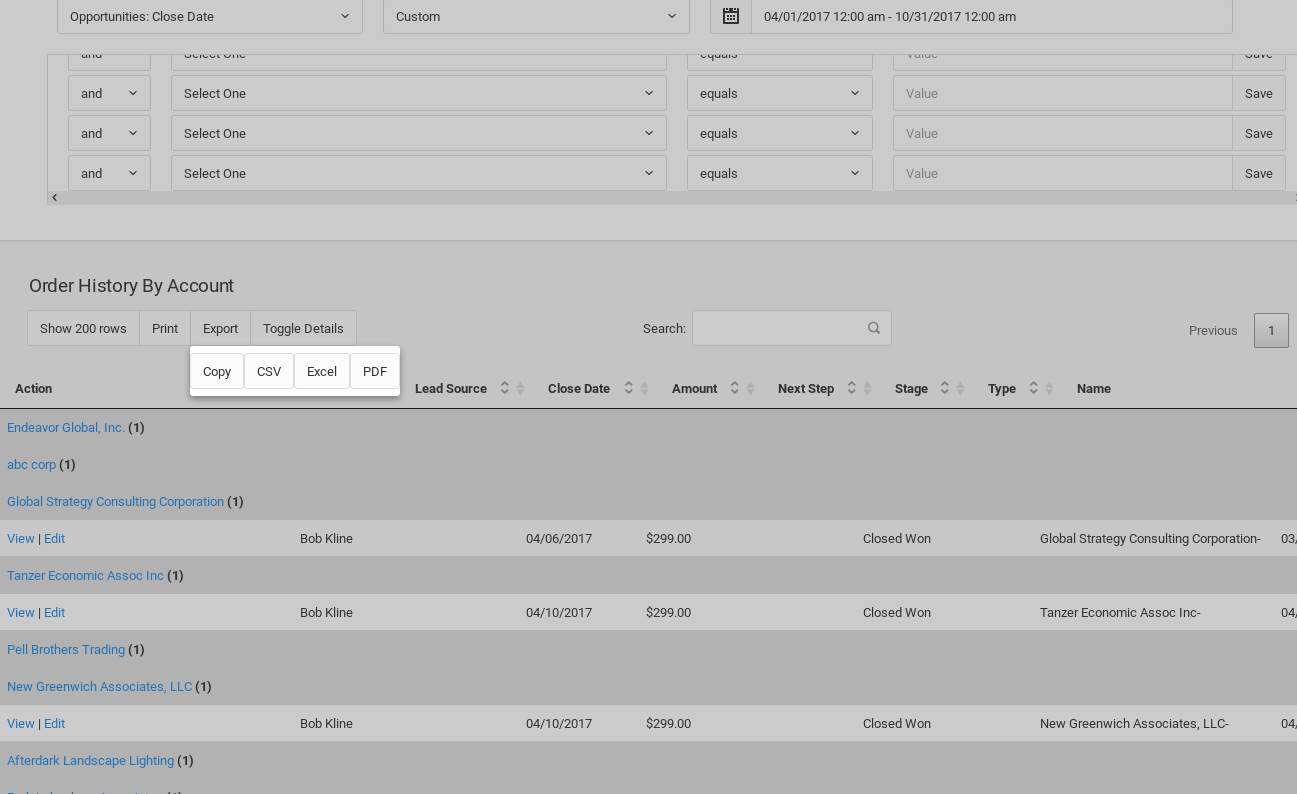 Export Reports
Export your custom reports quickly, and in the format you prefer.
Reports can be exported in one of three different formats e.g. csv, excel, pdf.
If you need a hard copy of the report, use the Print option.
The report design is consistent between the crm interface and the exported or printed versions.
Copy and Paste Reports
It is a core principle at Snapforce that our customer's should be able to access their data whenever and however they want. Which is why we went the extra effort to build a copy and paste option into all reports and custom views. If you see a few rows of data in your report that you want to use, use the copy option, and paste into any spreadsheet program!
Copy and paste feature included in all reports and views.
Paste into any spreadsheet software such as excel, libre, or even notepad.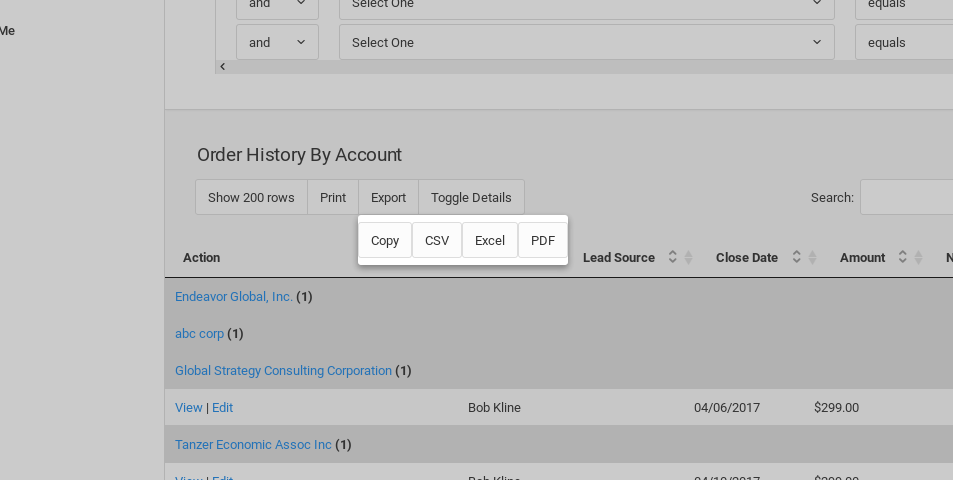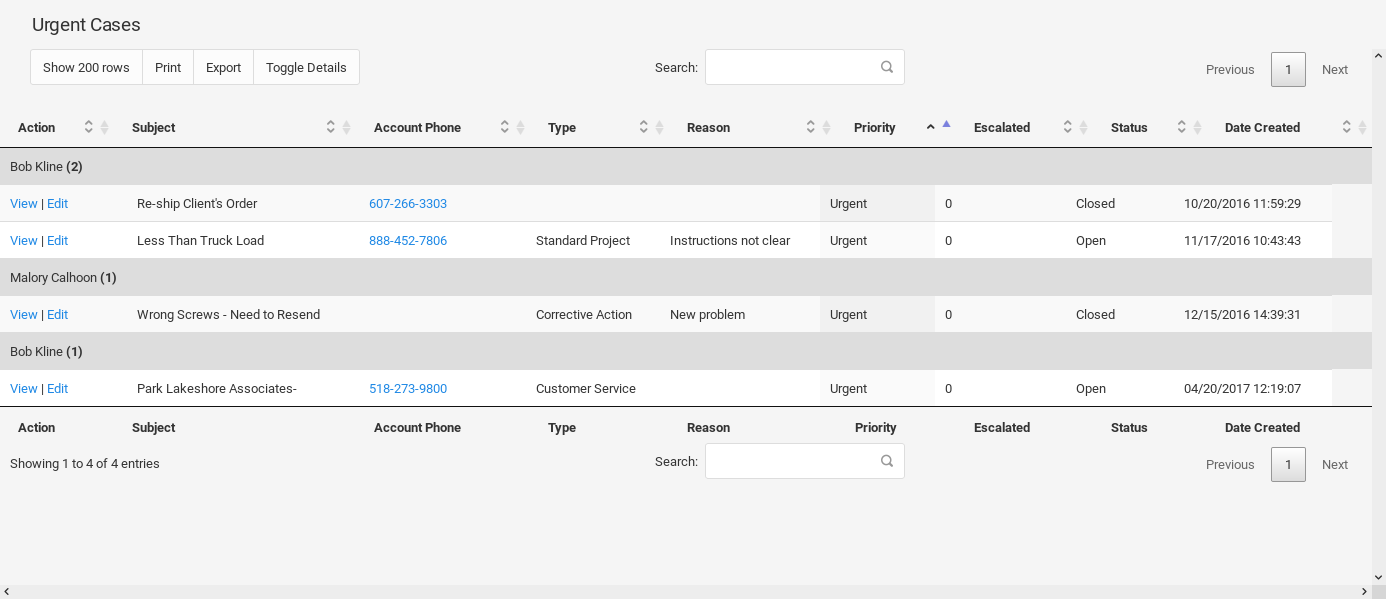 Grouped Reports
Choose the field you wish to group your reports by, see totals quickly.
Total your data on arbitrary metrics.
Toggle your grouped reports by data set to quickly see the results you are looking for.
Group your reports to be presented with multiple graph and chart options.
Functionality
Other Features
Sales Force Automation
Keep your sales team focused and moving through the sales cycle with our built-in sales automation feature set.
Leads, Contacts, Accounts, Opportunities
Automatic Call Logging
2-way Mail Sync
Calendar Sync
Custom Workflows
Customer Service
Don't lose another customer from service requests that slip through the cracks with our suite of custom support tools.
Case & Ticket Management
Solutions
Knowledge Base
Service Reports
Client Portal
Marketing Automation
Keep your company growing with our tight-knit marketing automation feature set.
Drip Campaigns
Marketing Campaigns
Campaign to Opportunity
Mass Email
Auto-Responders
Email Templates
Email Delivery Tracking
Analytics
Understand your data and the progress of your team with our reports and analytics tools.
Standard & Custom Reports
Recurring Reports
Share Reports
Export Reports
Copy and Paste Reports
Grouped Reports
Inventory Management
Keep your products and inventory organized and in sync with quickbooks.
Product Management
Price Books
Sales Quotes
Sales Orders
Invoices
Quickbooks Sync
Document Management
Centralize your company documents and files, organize and link them to individual customers or leads.
Multiple File Uploader
Attach Documents
E-mail Unlimitted Attachments
File Versions