Services
CRM Software
Flexible CRM software to run your entire business, built to plug-in seamlessly to all of your company communication methods; telephony, email, sms, fax, and live chat.
Sales Automation
Empower your sales team with real sales automation to help them track and manage their deals through your company sales cycle.
Virtual PBX Phone System
Snapforce Telephony is a proprietary virtual pbx phone system, giving you the power to configure auto attendants, call queues, call recording, video chats and more.
Communications
Track and record all company emails, phone calls, video chats, faxes, sms messages and more with seamless quality integrations.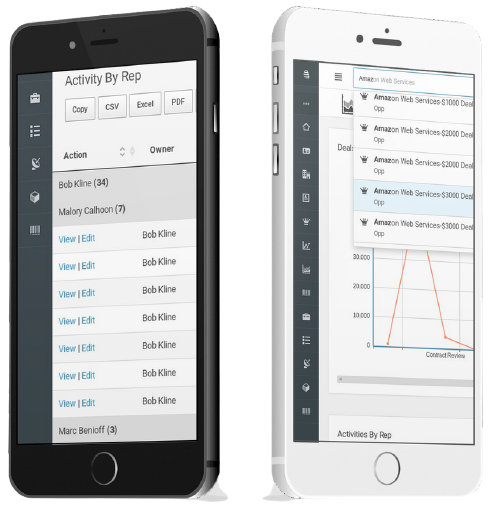 Customer Support
Empower your support team with tightly built ticket and case management, build a company knowledge base to solve customer issues quickly.
Marketing Automation
Setup your business with the same marketing tools the fortune 500 companies use to grow your business in less time.
Finance
Manage your orders and payments efficiently from start to finish with Price Quotes, Sales Orders, Invoicing, and Payments, all tied into your company Quickbooks.
Functionality
Other Features