Features
Security Administration
Secure your CRM software with features designed to harden your system from malicious actors, users with bad intent, and other security vulnerabilities that may arise.
Get Started
Schedule Demo

CRM Firewall
Use Snapforce's firewall feature to track user breaches within the system. View details of each breach including date/time, user, action completed, and more.
Develop a sense of the types of actions users are taking that they shouldn't be.
Identify actions completed that are outside of company guidelines and notify the responsible users.
Data Sharing Rules
Set the level of access users have to each other's data for each module.
Set access levels for each module to determine whether users can see, edit, transfer, or delete records owned by other users.
Enable the hierarchy setting for each module that will allow each user level to see the records belonging to users in the user levels below them.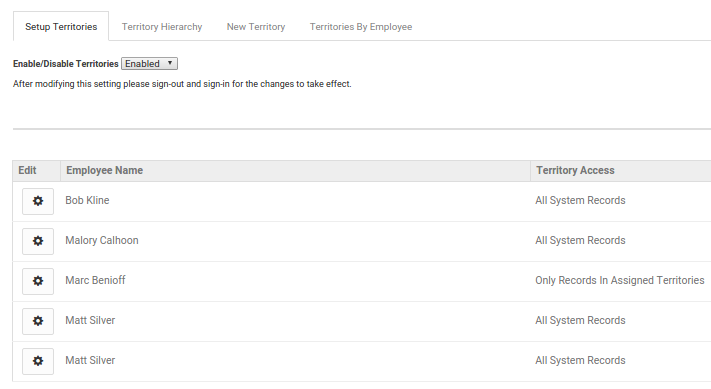 Territory Management
Assign territories for each user within Snapforce to give specified access to records in specific areas.
Build a hierarchy containing parent territories and sub territories. Assign managers to parent territories so that they can oversee all activity within each sub territory.
Assign users to multiple territories, with the option to give them read, write, or delete access to the records within their assigned territories.
Automatically assign newly-created records to the territory belonging to the user creating the record.
User Level Permissions
Grant access to certain modules, activities, and records with user level permission features.
Control the features users are able to utilize by creating an access hierarchy in which you select what functions each user level has access to.
Manually manage user access to specific modules by selecting a user level for each module listed.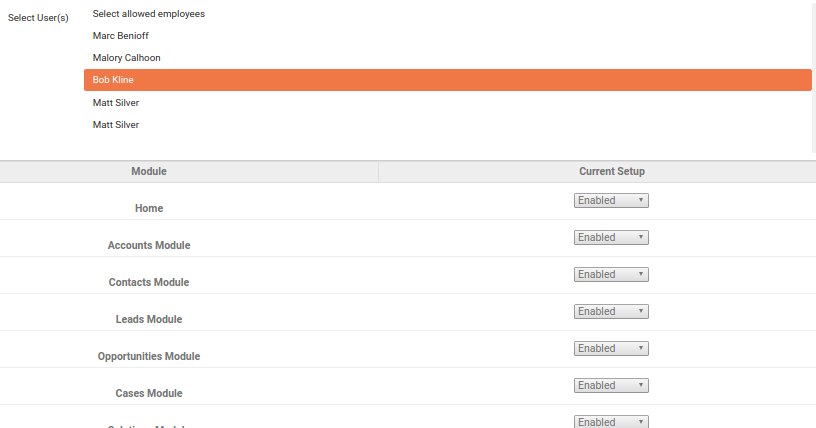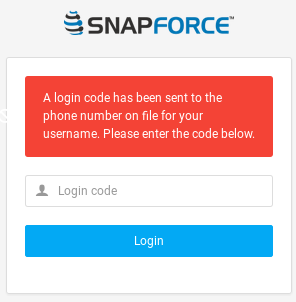 Two-Factor Authentication
When enabling two-factor authentication for your CRM your system will become significantly more secure from the risk of external penetration.
When logging into the CRM a four digit code will be sent to the user's mobile phone, which they will be required to enter prior to gaining access to the system.
CRM Password Policy
A CRM password policy is a schedule the system administrator chooses for each user that defines a timeframe for how often a user's password must be changed and how strong the password is required to be.
The password policy the administrator configures is not optional, the user will be forced to reset their password on schedule.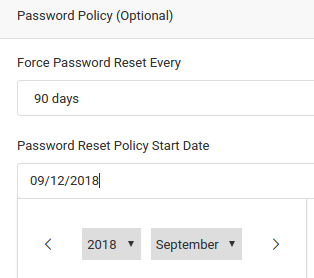 IP Address Restrictions
To strengthen the security of the CRM, the administrator of the system can choose to only allow access to the system when logging in from specific ip addresses.
You can define specific ip addresses per user or globally. There are scenarios where users such as outside sales reps who login from the road cannot be restricted to login from the office ip address. In this situation the system administrator can remove that user from the restraints of this security feature.