CRM Security.
Send us your question, we'll help get you the information you're looking for.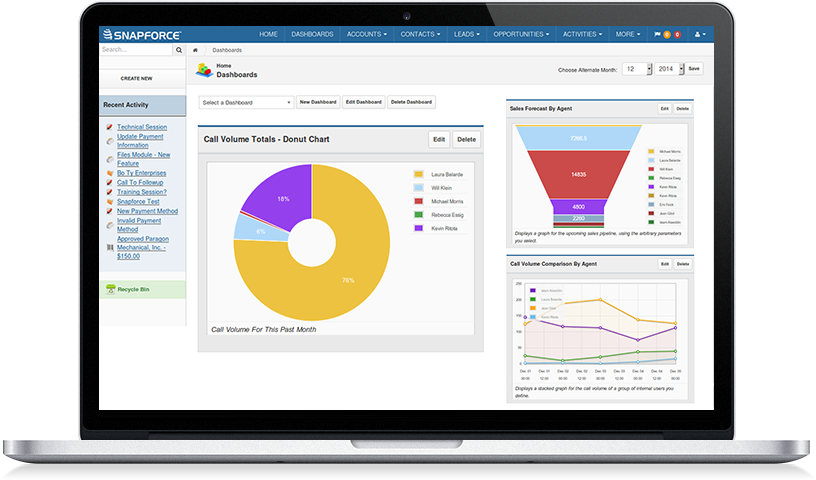 Learn about the tools available that help strengthen your application security.
Strengthen Your CRM With Two-Factor Authentication
Enable Two-factor Authentication to secure against human error, phishing campaigns, and weak passwords.
Harden Your CRM Defenses With Database Encryption
Snapforce offers full database encryption to protect sensitive data and meet compliance policies.
Understand Your Snapforce Security Logs
There are system-wide security checks that continuously monitor your users and their actions throughout the system.
Implementing a Password Management Policy
It is a good idea for administrator's to outline a password policy from the get go.
Event & Security Restriction Monitoring.
If for compliance, customer service, or internal company policies, have a master log of all unauthorized application actions.
Do you want to know when your user's attempt to delete data, edit restricted customer files, or attempt to access sensitive reports? Now you can with Snapforce Internal Firewall.
With Snapforce Internal Firewall you can now keep persistent records of all internal restricted actions by your user base. Regardless of user level, there are always areas of the system and sensitive data that you want restricted. Feel secure that your application and data are monitored, with 24x7 around the clock monitoring software that log any restricted activity to one central place.
Learn more →
Advanced Security Defenses.
We follow strict security practices to harden our defenses on your behalf.
As Snapforce grows and our customer base broadens, many Snapforce users need to store PII confidential data. To ensure your data is secure and meets the policies of your compliance team Snapforce Security Solutions is developed to meet that bar. Snapforce Security Solutions is a suite of security tools to enable an additional level of application security, protecting agains both internal and external threats.
Including security tools — such as data encryption, Two-factor authentication, validating user ip addresses, internal firewall monitoring, and more. You can feel secure that your data has additional protections.
Learn more →
Want to try Snapforce risk free? Start here