Features
Activity Management
Activities are a core part of a CRM system, and a critical part to any successful sales workflow. With Snapforce managing your existing activities is easy, and scheduling future activities is simple. We purposely focus on keeping your activities in front of you, which is why it's almost impossible to miss a follow-up task, call or event. If you don't remember, the system will remind you.
Snapforce was built for activity based selling, and is one of the easiest ways to keep your sales team busy and working. Sales people cannot change the outcome of a deal, but they can control what they do during the sales process.
Get Started
Schedule Demo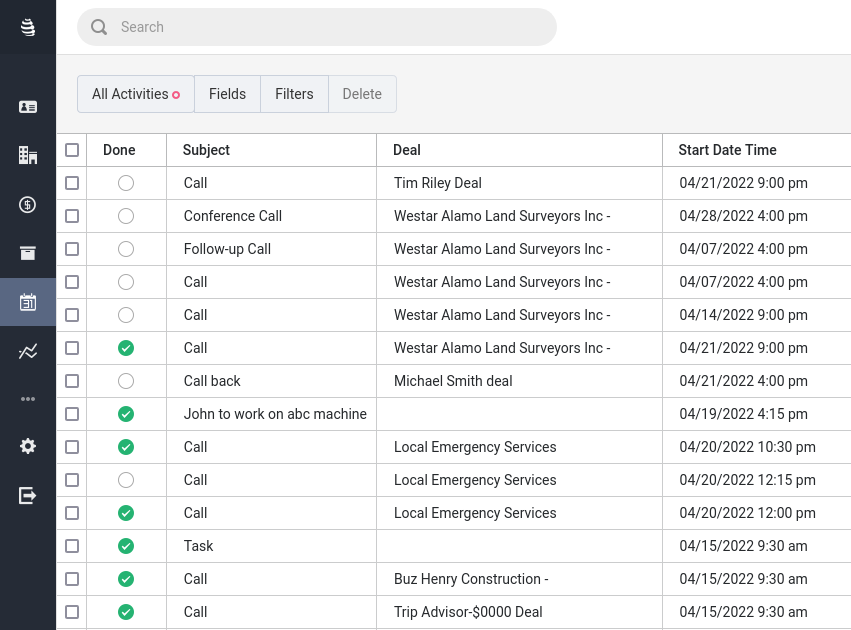 Follow-up List
View your follow-up list, as well as your upcoming activities, past due activities, completed activities, or specific a custom date range.
Create custom views and filters to narrow down your activities in a more granular fashion.
View your team member's activities with pre-set owner views.
Calendars
View any of your custom views in Calendar mode. This let's you view your schedule, or any subset of activities on a calendar. Unlike other CRM's that only show your events on the calendar, in Snapforce you can view your activity views on the calendar even after adding custom filters.
With pre-set owner views you can always view any of your team member's activities on the calendar as well. You can also quickly toggle between team member's calendars to keep up with their schedules.
Schedule new activities or edit existing activities right from the calendar.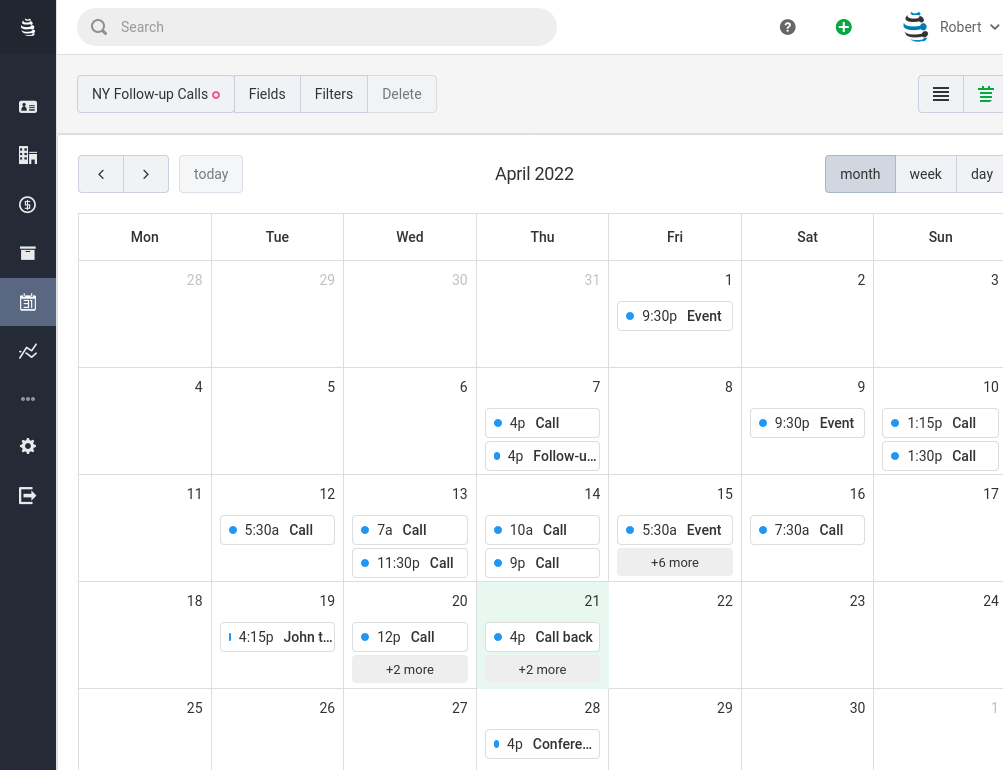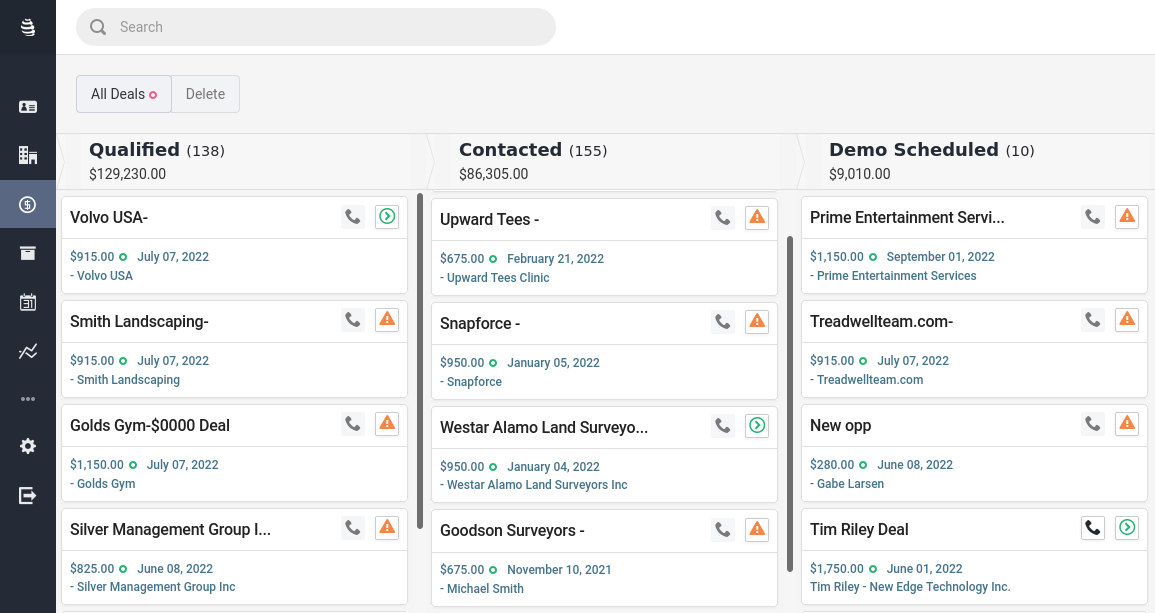 Pipeline Scheduling
Snapforce was built for activity based selling, which is why we try and incorporate activities into all aspects of the sales process. Even when viewing your pipeline, you can view your schedule for any of your deals, and create new activities for a specific deal right from within your sales pipeline.
The Pipeline view also has special color coating to help your sales reps identify which deals have upcoming activities scheduled, and which deals do not, as well as which deals have past due activities. This makes your sales team more effective and eliminates wasteful page loads. Sales rep's no longer need to click into each deal to see that deal's schedule, they can see it all right from the pipeline.
Send Calendar Invitations
Automatically send calendar invitations while scheduling future calls, events and other activities. If the sales rep includes any guests while scheduling the activity, Snapforce automatically sends the calendar invitations and keeps track of which participants have accepted or declined the invite.
Invitation emails are professional and interactive.