The Complete Starter Guide to Call Center Software
Call Center Software is a system that automates inbound and outbound calling to prioritize which calls should be handled next. Both inbound and outbound call centers can benefit from this type of software. In this guide to call center software we will explain what is a call center software and what is not, the benefits, the costs, the differences between CRM and call center software, and how to get started with it.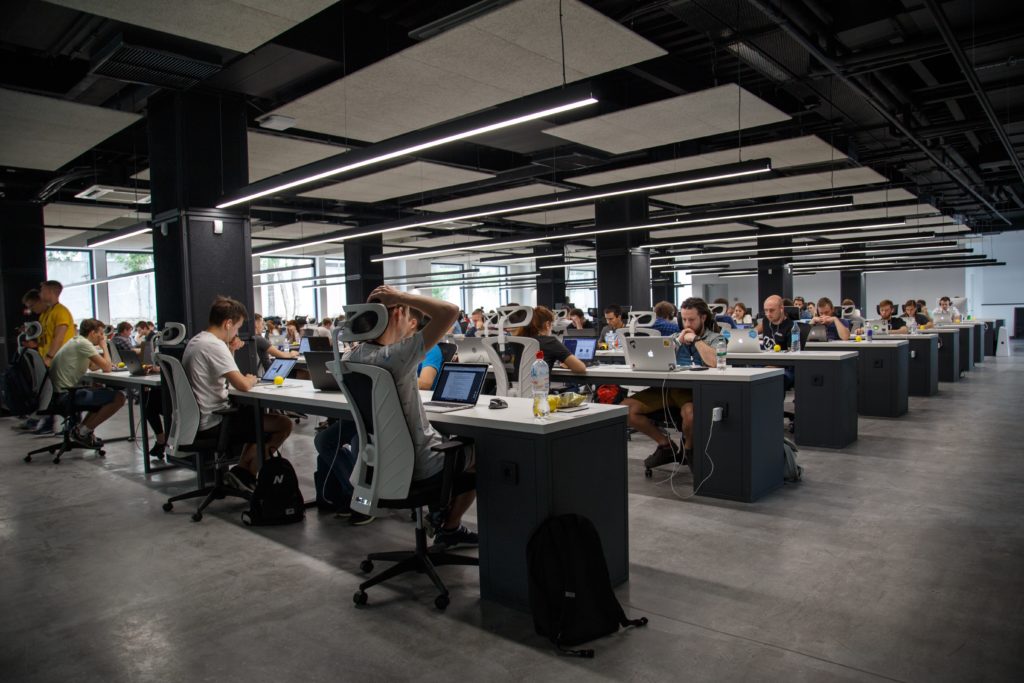 Definition of Call Center Software
Call Center Software is a system that automates the routing of inbound and outbound calls, prioritizing which calls should be served up next. Call Center Software can be an on-premise system or a cloud based system.
What is Call Center Software?
Call Center Software can be broken up into two categories, inbound call center software and outbound call center software.
Outbound Call Center Software
For outbound call centers, a call center software automatically determines which lead is to be called next and serves it up to the call agent. Imagine a call center whose call agents manually dial calls from a lead list, they start at the top of the list and call each lead manually until they reach the bottom. Now imagine that process being automated, that is what call center softare is.
Inbound Call Center Software
For inbound call centers, a call center software automatically routes the next call waiting in the call queue to the appropriate call agent. We can do the same exercise we did above, imagine an inbound call center that does not have a call center software. When the phone rings an operator must answer the call and decide which call agent to route the call to. Inbound call center software automates that process.
What is Not a Call Center Software?
There are so many different types of software available today, it is easy to get confused with what type of software can be qualified as real call center software. Contact Management Software is not a call center software, CRM Software is not a call center software, a PBX is a phone system software but is not a call center software. There are many virtual PBX phone systems available that are great tools if you are looking to configure a phone system, but that does not make them call center software.
Benefits of Call Center Software
Call Center Software is a tool any size call center can utilize, and will add many benefits to streamline call center operations. Below are a list of some of the benefits that come from adding a call center software to your business.
Increase Daily Call Volume
Call Centers that use Call Center Software have much higher daily call volume than call centers who don't. This is primarily attributed to eliminating the need for the call agent to manually dial the phone number. However there are other reasons as well, such as removing the choice of which lead to call.
Call Agents no Longer Can Skip Leads They Don't Like
When using a call center software call agents can no longer jump around on their lead lists and choose specific leads to call. This happens more than you would think when callers have the option of who to call next. The benefit of call center software is that the system knows which lead needs to be called next, and it's not just going in any random order. The system serves up the lead with the next highest priority in the list. Call center software uses algorithms to decide which lead to call next, and will almost always be smarter than the call agent. It takes into account all of the other leads in the database, their status', last time the lead was called, the last time a call agent actually spoke to the lead, and other requested follow-up times previous callers notated.
Never Miss a Follow-Up Call
How often do your call agents miss their follow-ups? When using a call center software the system knows when that follow-up is scheduled for, and serves the lead up accordingly. The manager of the call center can also run real-time reports to track and manage the number of follow-ups that connected, the number of follow-ups that didn't answer, the number of follow-ups that rescheduled, and so on.
Round Robin Inbound Calls
Round Robin is a feature for inbound call centers that automatically distributes inbound calls in order to your call agents. Each call is routed to the next agent in order, so all agents receive the same number of calls, and no one agent receives the majority of the calls. If the caller who is next up is away from their phone the system will skip them automatically and go to the next call agent in line.
Call Agents Must Disposition the Lead
How often do your call agents forget to disposition or update the leads they call? Another benefit of call center software is the call agent cannot get to the next lead until they disposition the current lead they just called.
Call Center Software Integrations
Most good call center software's have the benefit of integrating with other third party systems they use. An example is an e-signature integration, many call centers need the leads or customers they are speaking with to sign a document or contract. In this situation if you are using one of the many e-signature services available, the call center software may integrate with them, and your call agent can send the document over the phone, and see in real time when they open and sign it. Instead of the call agent opening a separate window and logging into that third party service, they can do it all right from the call center software.
If the third party service you are using is not available in the list of available integrations the call center software offers, you have the option to build the integration yourself using their open API (Application Programming Interface).
How much does a Call Center Software cost?
Over the years the cost for call center software has decreased, ten years ago in 2013 the cost of a call center software could be upwards of $300 per agent per month. Currently in 2023 you will still find call center software that is very expensive, but there are also alternatives like CRM Call Center Software that cost between $32 per agent per month to $200 per agent per month. The price depends on the type of functionality you need. There are also many solutions that require you pay for the system on an annual basis, which makes the initial cost huge and out of range of your average small business.
For small businesses who want to try call center software for their business it may be a good idea to use a CRM Call Center Software. The only difference between a traditional call center software and a CRM call center software is the auto dialer feature. CRM call center software does not include an auto dialer, but does have click to dial which still eliminates the need for the call agent to manually dial each phone number. An auto dialer is a feature that automatically dials the leads in the background and can dial many leads at the same time, routing the first lead that answers to the call agent. Whereas click to dial requires the call agent to click the phone number and the system automatically dials it.
It is also important to ask about other costs, many of these call center software providers charge a per user per month cost as well as a cost per call.
Snapforce CRM Call Center Software costs $32 per user per month, and includes unlimited calling at no additional cost for US and Canada numbers.
How to find the best Call Center Software?
It is important to keep in mind that the call center software market is made up of many legacy software products. Systems that have not been modernized or updated for decades, the majority of these systems are on-premise. Finding the best call center software is not like searching for a CRM, there is a much smaller number of products to choose from. It is a good idea to schedule a demonstration with three call center software providers to see their products. Tell them exactly what you need to use the system for, and ask them to show you how you would do that with their software. If they can show you on the spot, that is great, if they can't you may want to rule them out.
After you narrow down the list to the providers who can do what you need, you'll want to confirm their cost structure and any membership contract they have. Avoid companies that charge per call, or have an additional cost for inbound toll free calls. Many of these call center software companies have a lot of hidden costs for call volume and type of calls, that you otherwise would never think to ask about. If you can find a provider who's software can do exactly what you need, does not require an annual commitment, and only charges a per license cost (does not charge additional per call fees, or fees for inbound toll free calling, etc), they are a winner.