Features
Sales Dashboards for Growth Teams
Bring your sales team to the next level with simple yet powerful sales dashboards. Having a solid grasp on your sales metrics is vital to ramp up revenue, and stay as profitable as possible. Sales dashboards give you a bird's-eye view of your numbers, and helps to keep your sales team accountable.
Growing businesses rely on closing sales and having the ability to forecast future sales. To maintain effectiveness and keep your team on track it is paramount to utilize the best software tools. Using a simple sales CRM that delivers you clear insights into your business will help your upward trajectory.
Get Started
Schedule Demo
Drag and Drop Reports
Snapforce has a clear interface that lists your available reports on the left sidebar, and lets you drag and drop them onto the dashboard where you want them. You can also drag and drop to rearrange your dashlets and reports.
Custom Charts
When building your custom reports you can choose the chart type that you need for the type of report you are building. Select from bar charts, area charts, line charts, pie charts, donut charts, and sales funnel charts. Each chart type includes additional data segmenting and grouping options.
The charts on your sales dashboards pull directly from your CRM database, and update in real-time.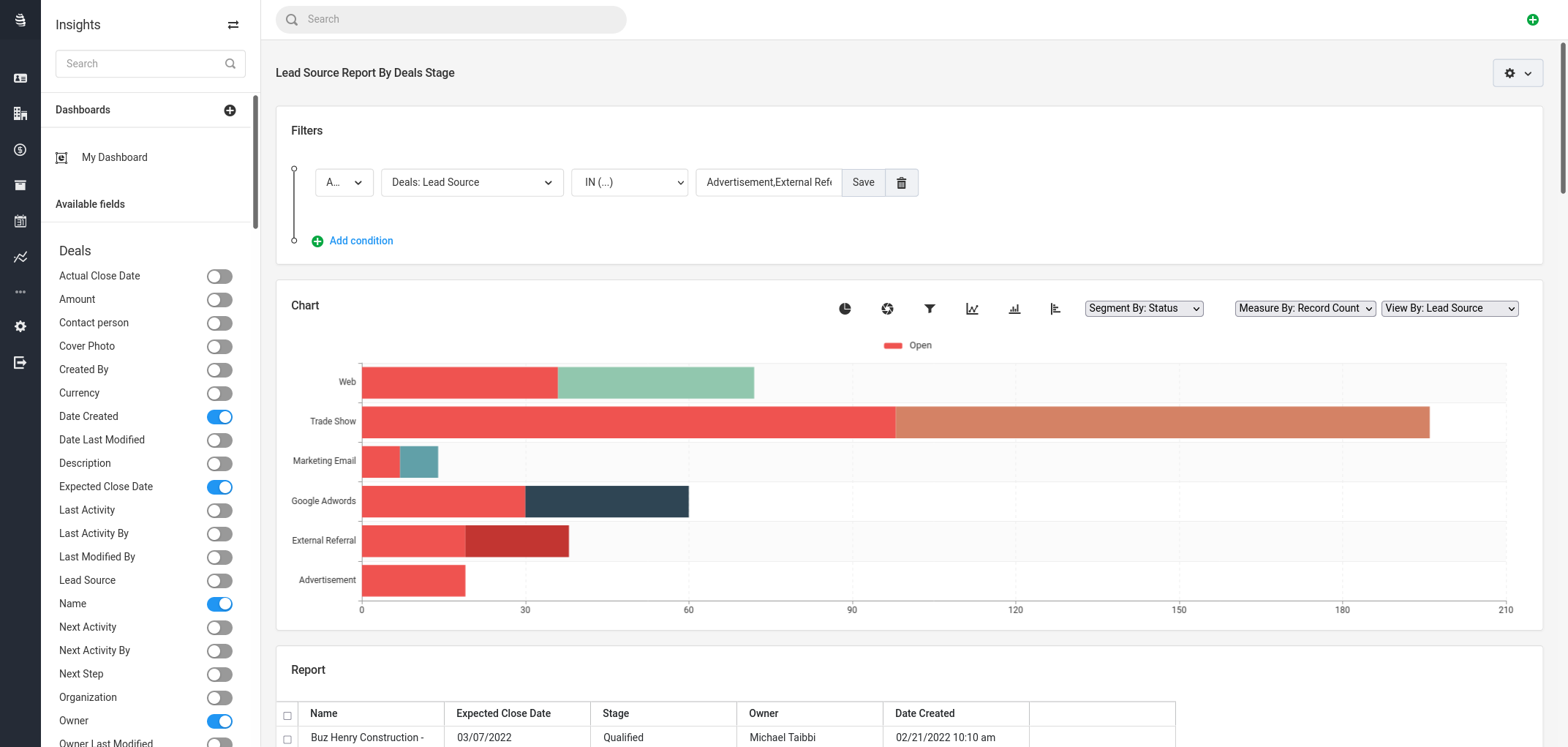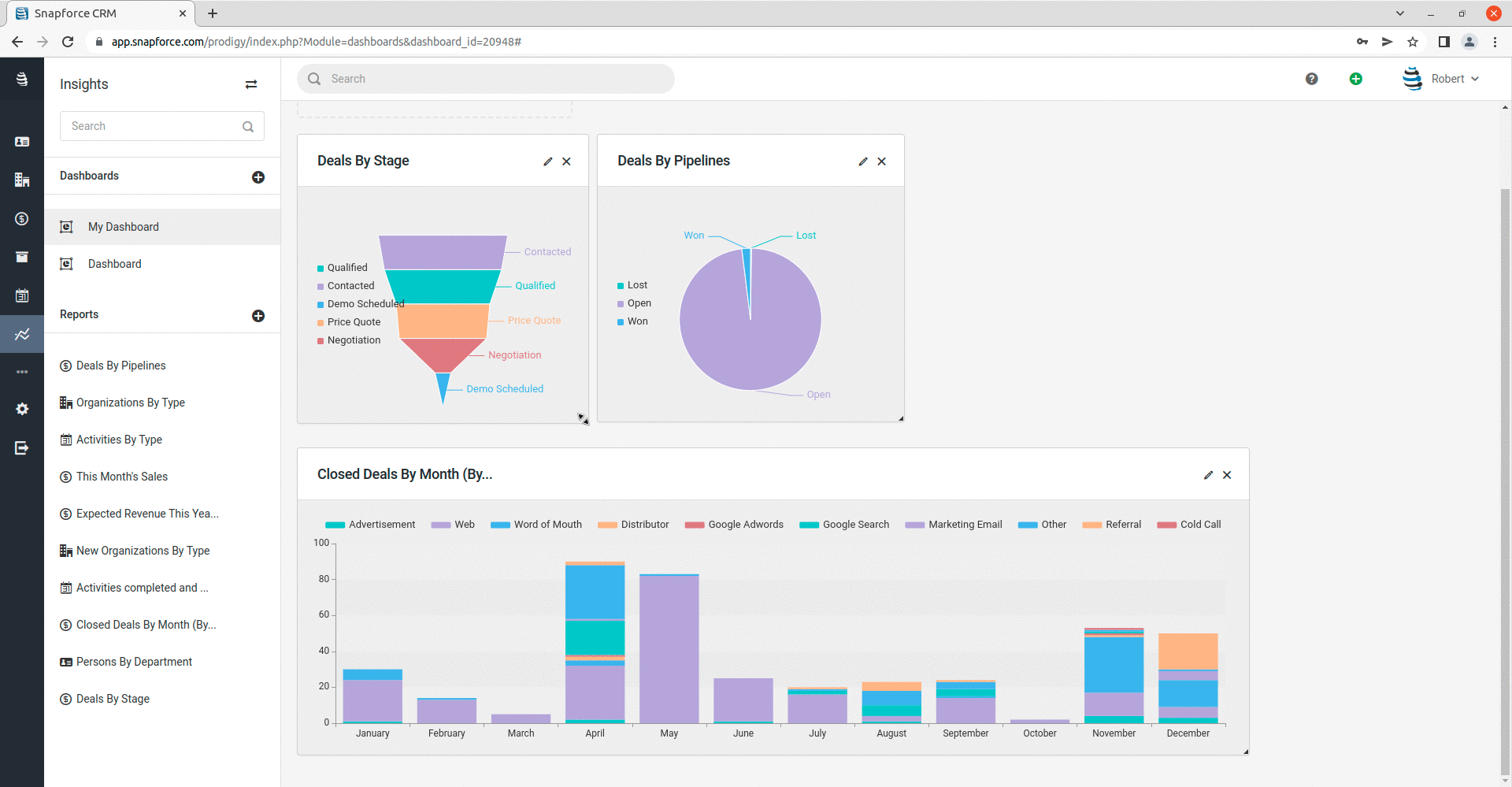 Advanced Dashboard Customization
Easily customize your dashboards and the reports you have on them, you can easily drag and drop the reports to reposition them. Resize each report to fit them as needed, whether some reports you want to view as a small widget or dashlet, or as a full page chart. Resizing reports is simple, like all aspects of Snapforce.
Snapforce dashboards are built for maximum flexibility, they are designed to be fully responsive. As you resize a report, the chart will immediately resize to fit correctly. This also allows for a "what you see is what you get" approach, and for reporting that is exactly what users expect.
All changes to the dashboard are saved in real-time, there is no need to reposition the reports after each login, or to manually save the changes.