Features
Sales Forecasting Overview
Managing a sales team is a lot of work and most sales managers need simple sales tools to make their jobs easier. Sales forecasting is a CRM feature that is available by default and works immediately without any special setup. Just start adding deals to your sales pipeline and Snapforce will automatically provide you a forecast view that will show you the expected upcoming revenue.
Unlike other competing CRM systems that require you to configure forecasting metrics in order to work correctly. Snapforce works out of the box, and is designed to be a simple sales CRM to help you grow revenue.
Get Started
Schedule Demo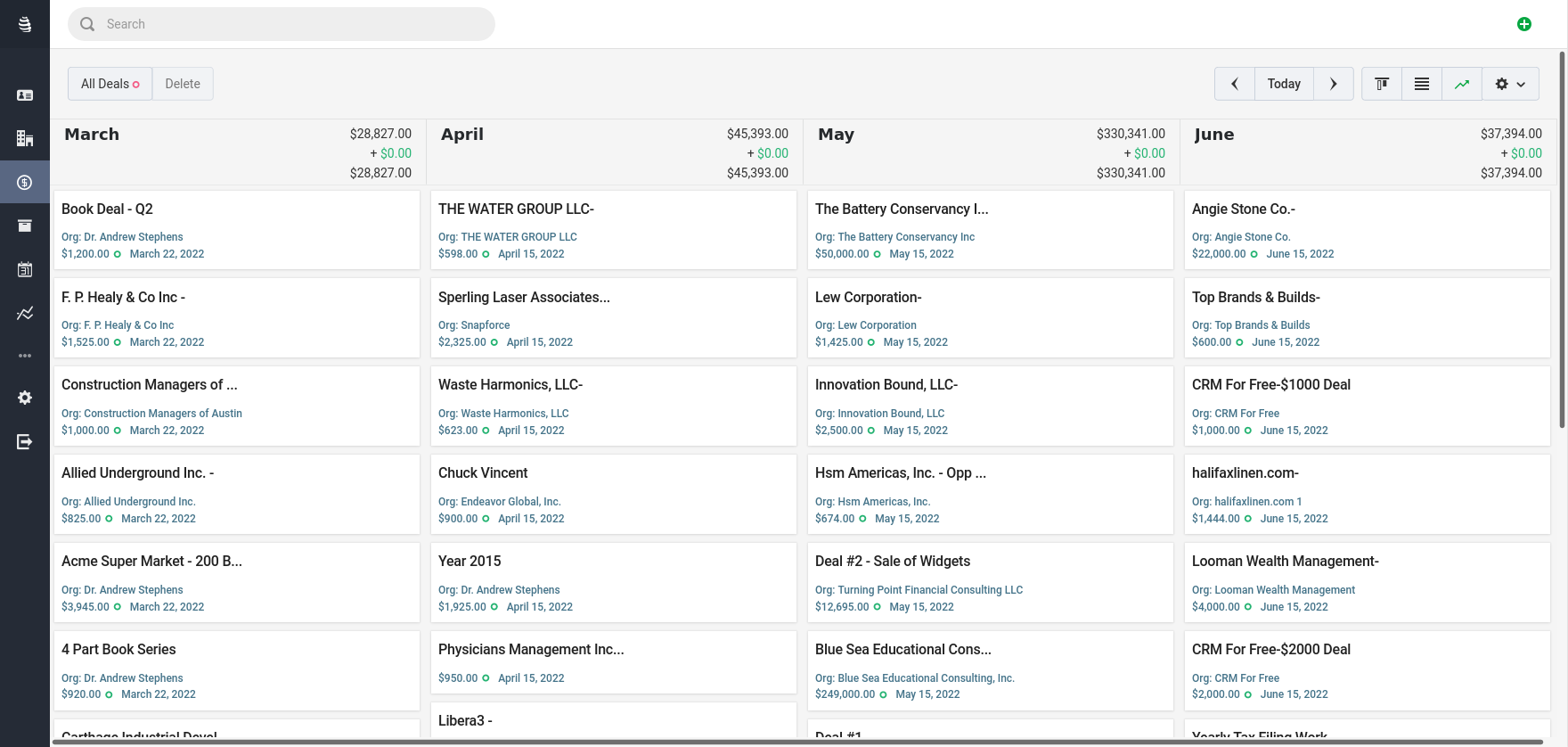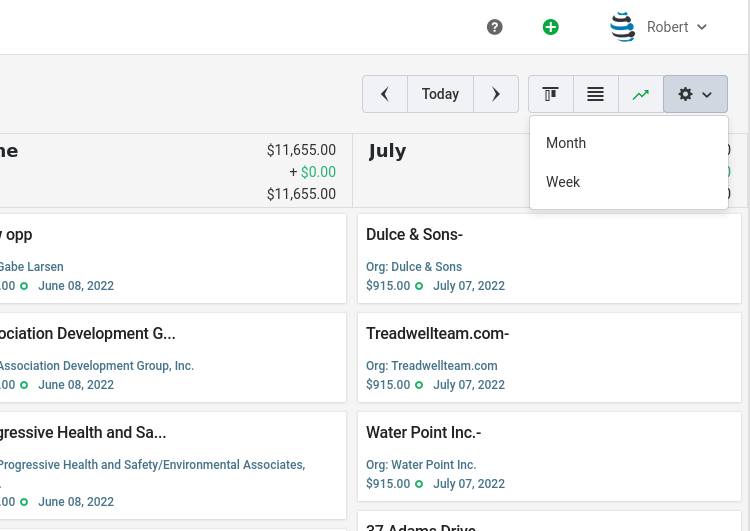 What is sales forecasting?
Sales forecasting software is a system that lets you view your expected future sales for a chosen date range. Sales forecasting does not show you closed sales or definitive sales revenue, but instead it shows you the total revenue expected to close.
In order for the CRM to know what it should count toward expected closings, it uses two fields that are required when your sales people create new deals. One of the required fields is normally called amount that refers to the expected value of the deal. The other required field is expected close date that is the date in which your sales agent estimates the deal will close by.
In Snapforce you can choose to forecast by week or by month, and quickly flip from week to week or month to month. The forecasting view also shows you the total closed sales as well as the expected closings.
Sales Forecast Customization
The sales forecasting tool is a view type, just like the kanban view or list view. This means you have the same customization functionality in place as you do with the normal list view. You can choose to see the forecasting view for any of the custom views you create.
Additionally you can create custom filters to drill down on specific deal criteria. This lets you forecast for specific types of deals, or by region, or any other filter you add to the view.