Features
Task Management
Task management software lets you schedule tasks for yourself and your team, as well as manage the tasks that are assigned to you and need to be completed. Incorporating a task management system into your sales operation can help your team stay focused on getting things done. One of the benefits of a task managmenet system is that you can keep yourself and your team accountable, and avoid deals becoming stale or forgotten.
Task management is a core part of any business management software tool, and is essential to your sales teams daily productivity. Snapforce helps your sales team keep the deal moving forward with our activity based sales design. Every page of the CRM allows your sales people to schedule tasks for themselves, the goal is to always have a future task to do in order to constantly move the deal forward.
Get Started
Schedule Demo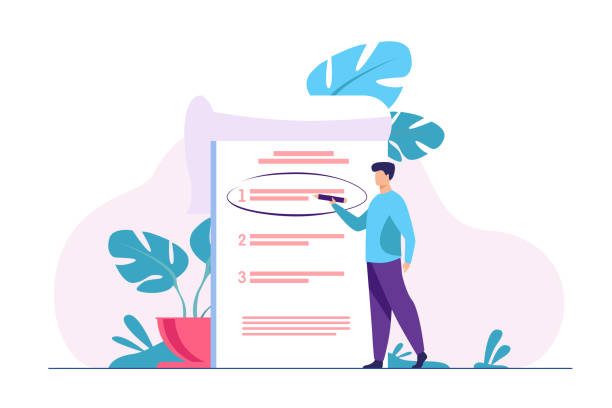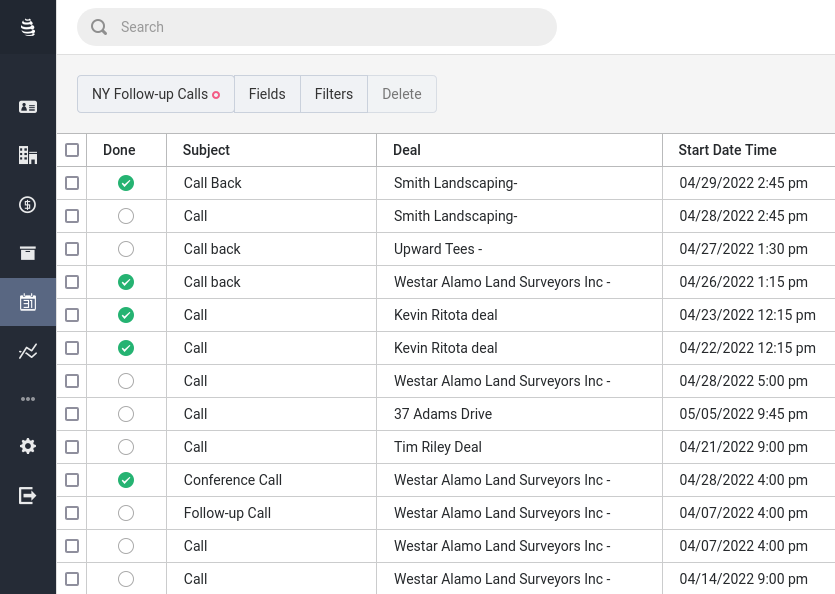 To-do lists
Always know what you have to do for the day with a simple to-do list. Elminate the need for complex processes and return to a simple tried and true sales methodology. A simple to-do list can improve productivity, and improve successful deal outcomes by creating your own tasks, and seeing your daily checklist.
View your complete to-do list of open tasks, or filter the list down to see specific tasks that are due. When you complete the tasks you can easily check them off to mark them completed.
Automatically assign tasks
If you want to add some automation to your workflow, you can also create rules that will automatically create tasks and assign them to the correct sales person. This feature is called workflow automation, and can increase your productivity and help reduce redundant work like data entry.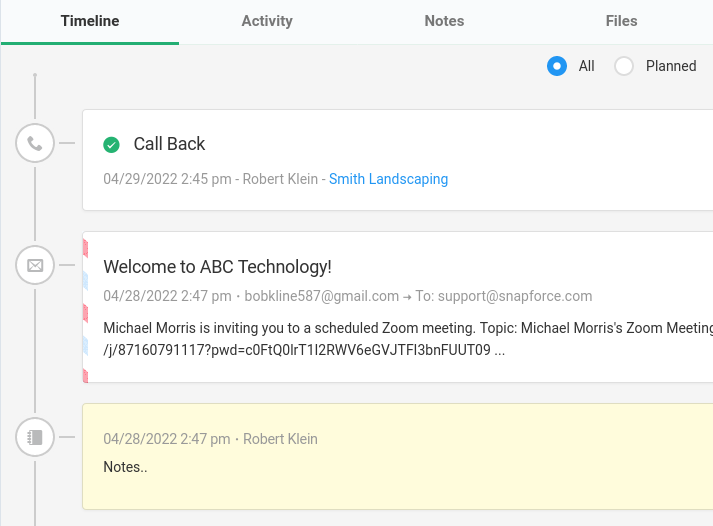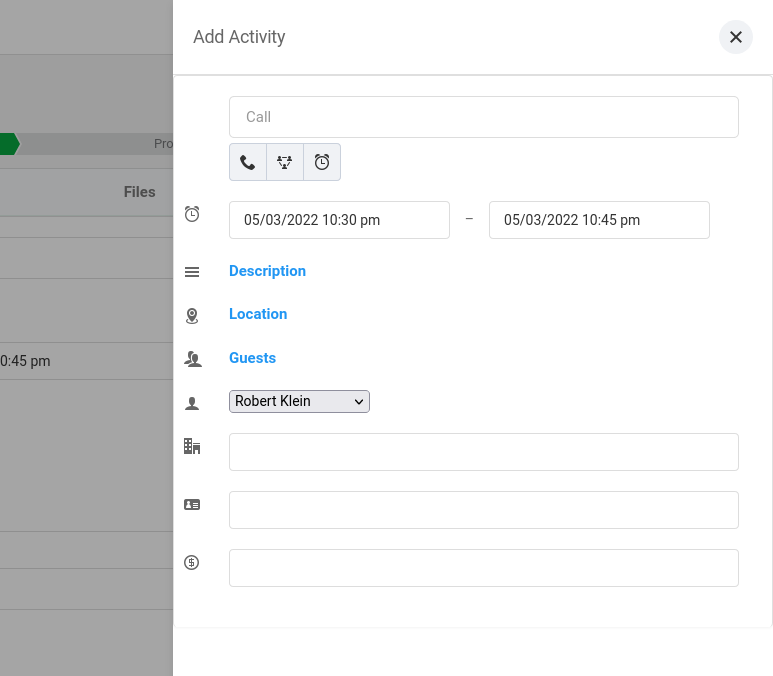 Schedule tasks from anywhere
Snapforce was designed for task management, our engineers refer to it as activity based selling. The goal is to always keep your team moving deals forward in the sales cycle, to do that we designed the CRM to make it as easy as possible to schedule tasks.
Each time you complete a task, the system will ask if you want to schedule a follow-up task. Another way we do this is by incorporating your tasks into all aspects of the CRM, so if you are viewing your sales pipeline you can see the tasks scheduled for each deal without having to open each deal. These features are designed specifically to help close more sales and make your team more productive.
Link tasks to phone calls
Another powerful feature of Snapforce task management is being able to account for tasks that were completed. Such as when you complete a follow-up call you have scheduled by simply answering an incoming phone call, in that scenario you do not need to go search for the task and mark it completed. Instead when you hang up the call, a prompt will give you the chance to mark any open tasks completed that are related to the person or deal you just finished speaking with. These types of powerful yet simple features separate Snapforce from any other task management tool.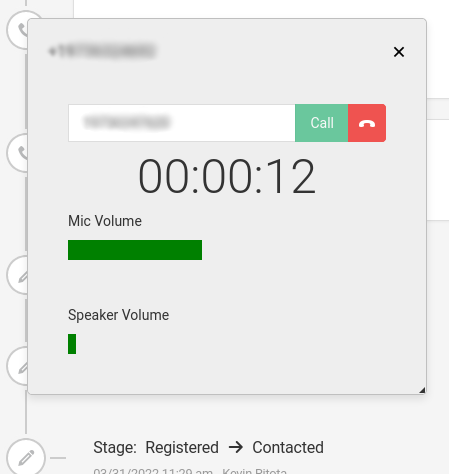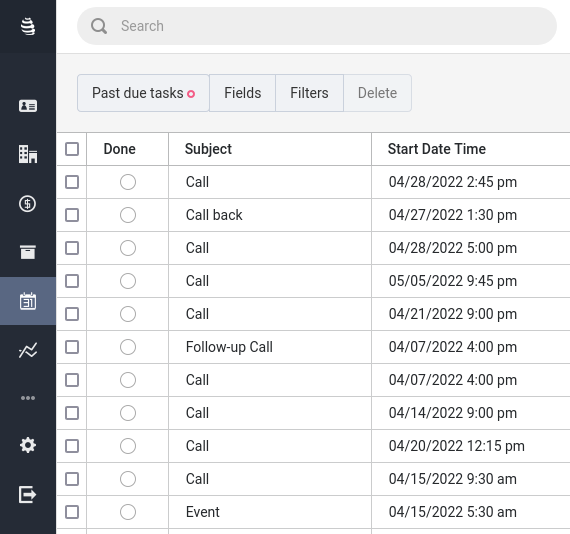 Task reminders
Receive task reminders when your task is coming due. You can choose to have Snapforce automatically remind you on all upcoming tasks, or decide which tasks you wish to receive reminders and notifications for.
Task reminders are not only for upcoming tasks, you can also receive notifications for past due tasks. Additionally you can choose to send past due task notifications to a manager or team leader.