Features
Snapforce Mail
Snapforce Mail is a web mail client built-in to the CRM, built on top of the IMAP protocol allows seamless plug and play with any 3rd party email service provider. Help your team eliminate downtime by accessing their email right from within the CRM.
Get Started
Schedule Demo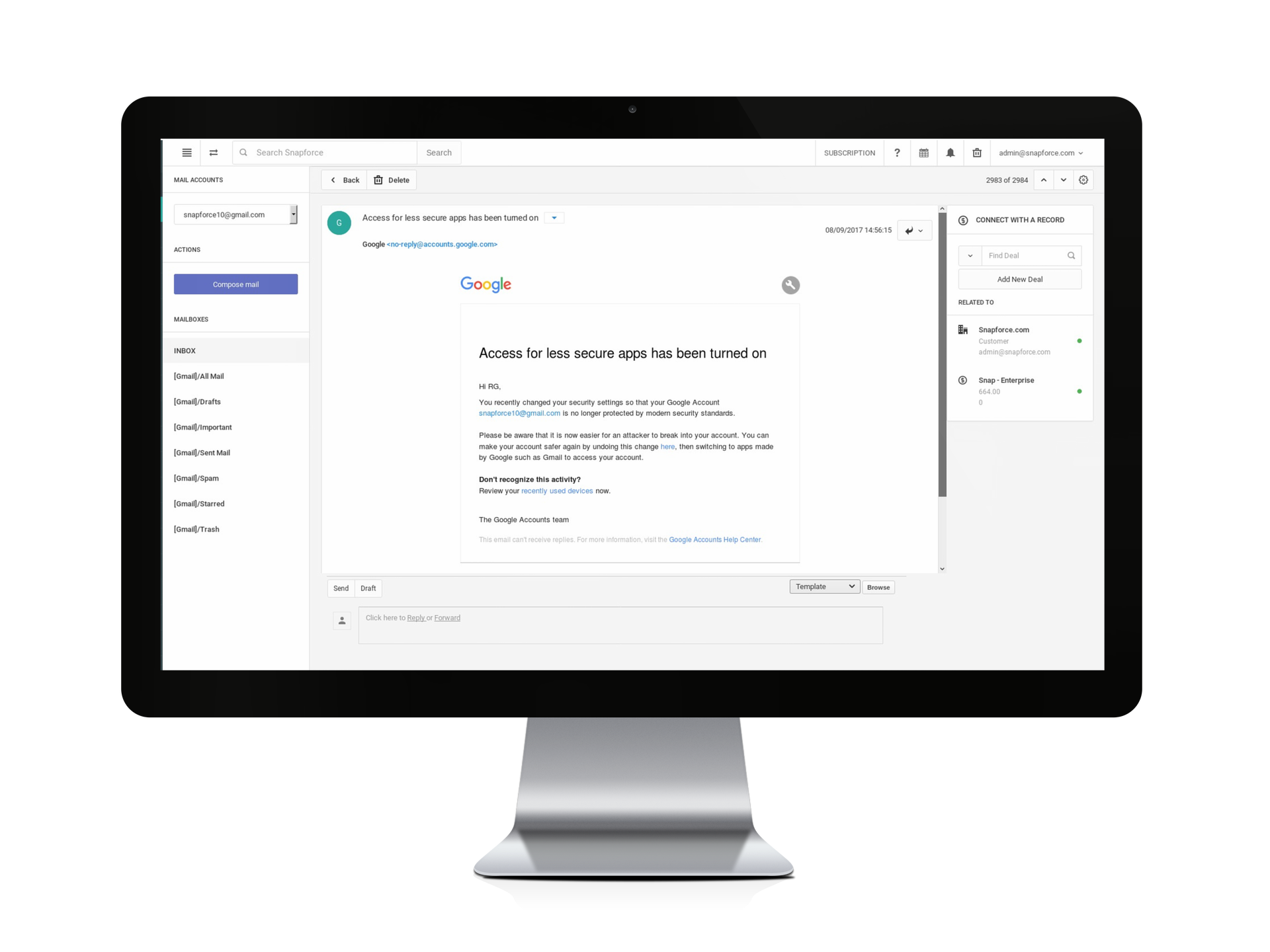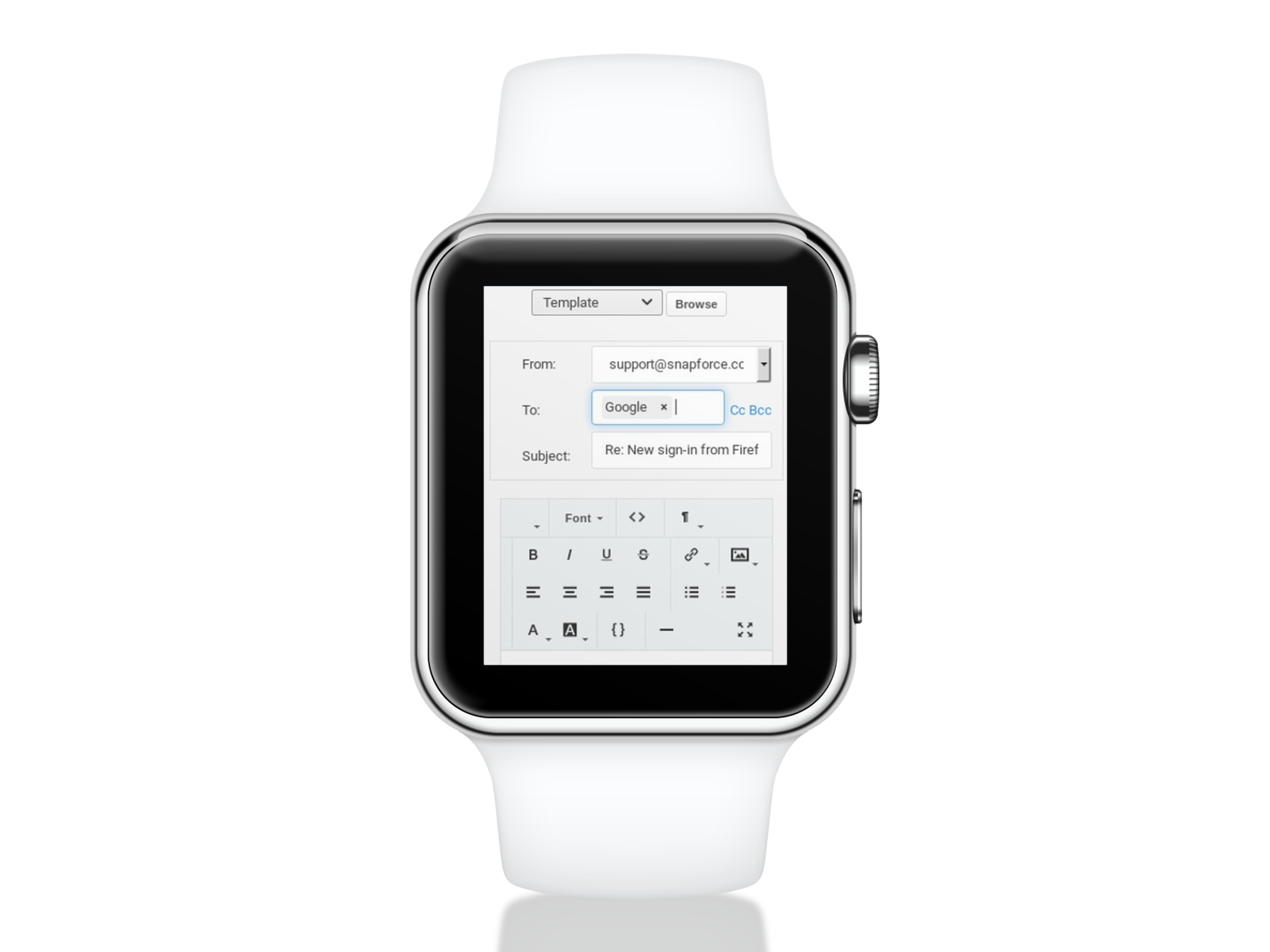 Web Mail
Snapforce Mail eliminates downtime, juggling between applications compounds wasted time. No longer will your team need to leave the CRM to check e-mail.
Snapforce Mail comes with many of the features a normal e-mail client does, but Snapforce Mail has something more; Autonomous synchronization functionality. In a nutshell, this means that Snapforce Mail takes care of figuring out who sent what, and does the data entry work for you. Making Snapforce Mail the ideal e-mail client for businesses.
Two Way Mail Sync
Snapforce Mail includes two-way autonomous e-mail sync functionality
When enabled, Snapforce Mail will sync new e-mails with your the accounts, contacts, and leads which exist within your CRM. This process is performed automatically, in both the inbox and sent box of your e-mail account.
Snapforce scans your mailbox autonomously; whenever an e-mail arrives, the synchronization process begins. Unlike competitors who claim to offer similar features, Snapforce Mail runs in the background, and does not bog down your system's performance. For those users who prefer a level of control when it comes to their e-mail, you can disable two-way mail sync, and manually link e-mails to existing Accounts, Contacts, Leads, Opportunities, and Cases.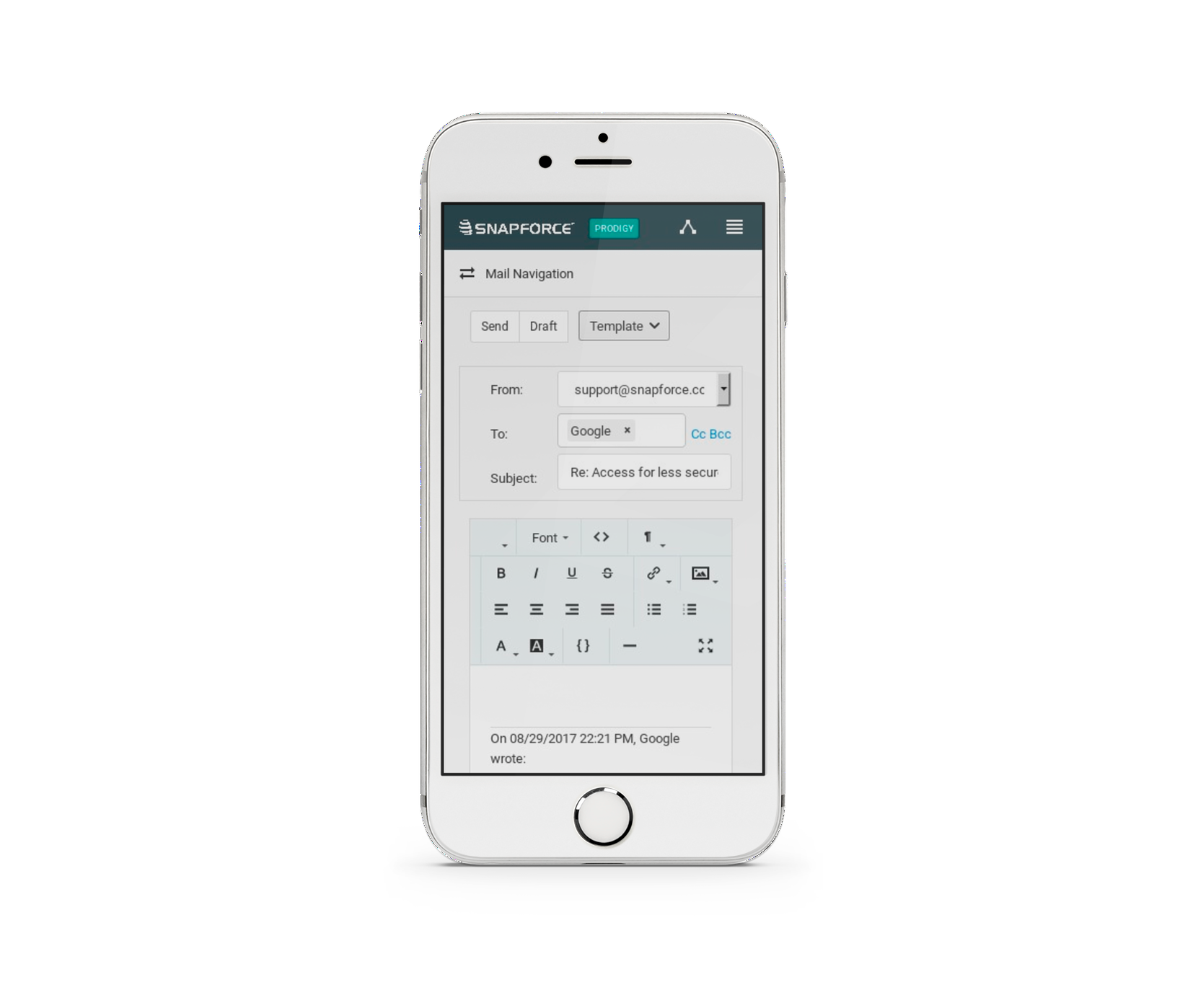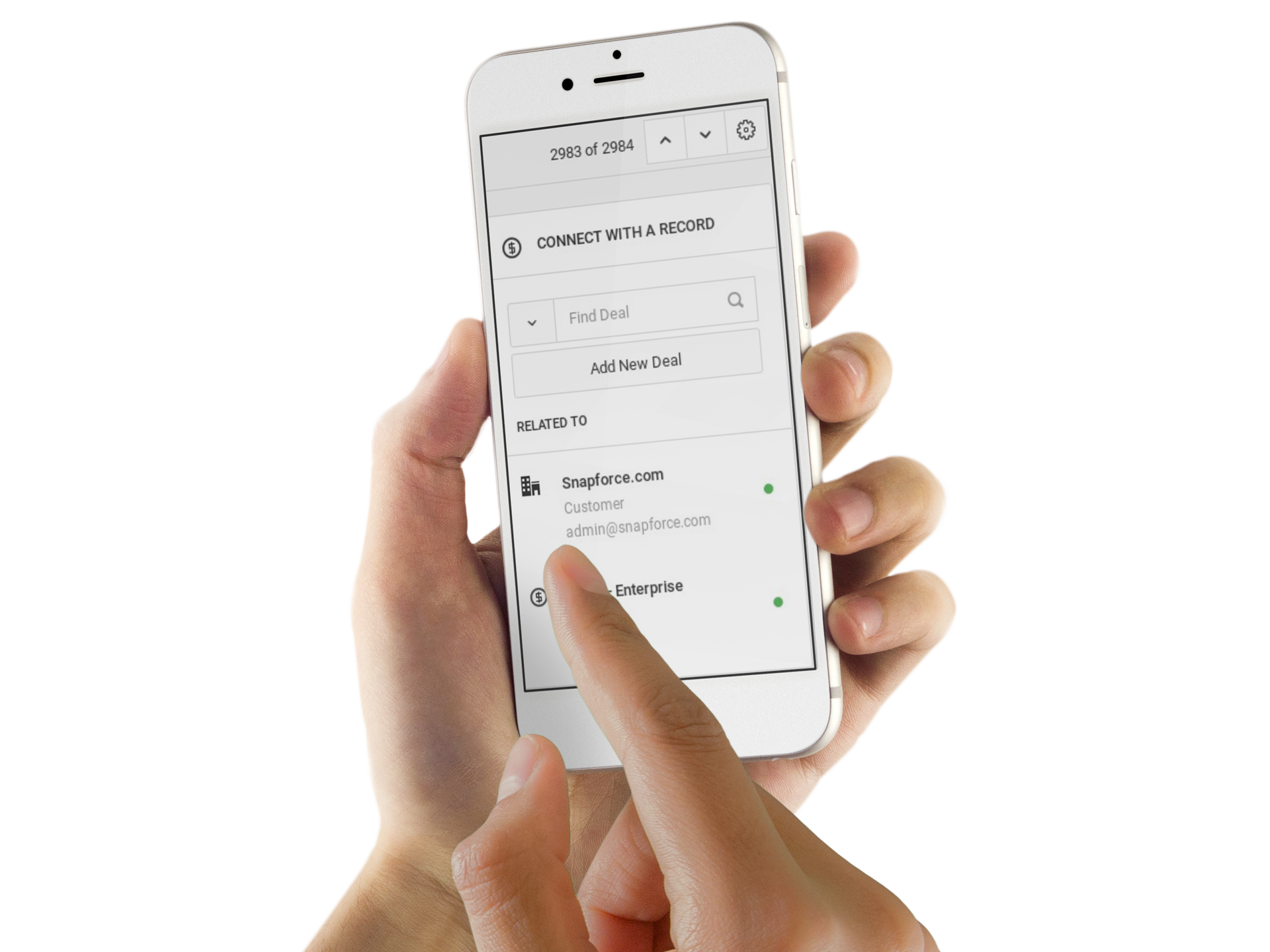 Link E-mail to Customers, Leads, Contacts
If you prefer not to use the automatic mail sync feature, you can still manually link your customer email's to their records with just a click.
Some customers prefer more control when syncing their email to the CRM, you can even link multiple records to a single email.
Functionality
Other Features
Sales Force Automation
Keep your sales team focused and moving through the sales cycle with our built-in sales automation feature set.
Leads, Contacts, Accounts, Opportunities
Automatic Call Logging
2-way Mail Sync
Calendar Sync
Custom Workflows
Customer Service
Don't lose another customer from service requests that slip through the cracks with our suite of custom support tools.
Case & Ticket Management
Solutions
Knowledge Base
Service Reports
Client Portal
Marketing Automation
Keep your company growing with our tight-knit marketing automation feature set.
Drip Campaigns
Marketing Campaigns
Campaign to Opportunity
Mass Email
Auto-Responders
Email Templates
Email Delivery Tracking
Analytics
Understand your data and the progress of your team with our reports and analytics tools.
Standard & Custom Reports
Recurring Reports
Share Reports
Export Reports
Copy and Paste Reports
Grouped Reports
Inventory Management
Keep your products and inventory organized and in sync with quickbooks.
Product Management
Price Books
Sales Quotes
Sales Orders
Invoices
Quickbooks Sync
Document Management
Centralize your company documents and files, organize and link them to individual customers or leads.
Multiple File Uploader
Attach Documents
E-mail Unlimitted Attachments
File Versions