Introducing
Snapforce Mail.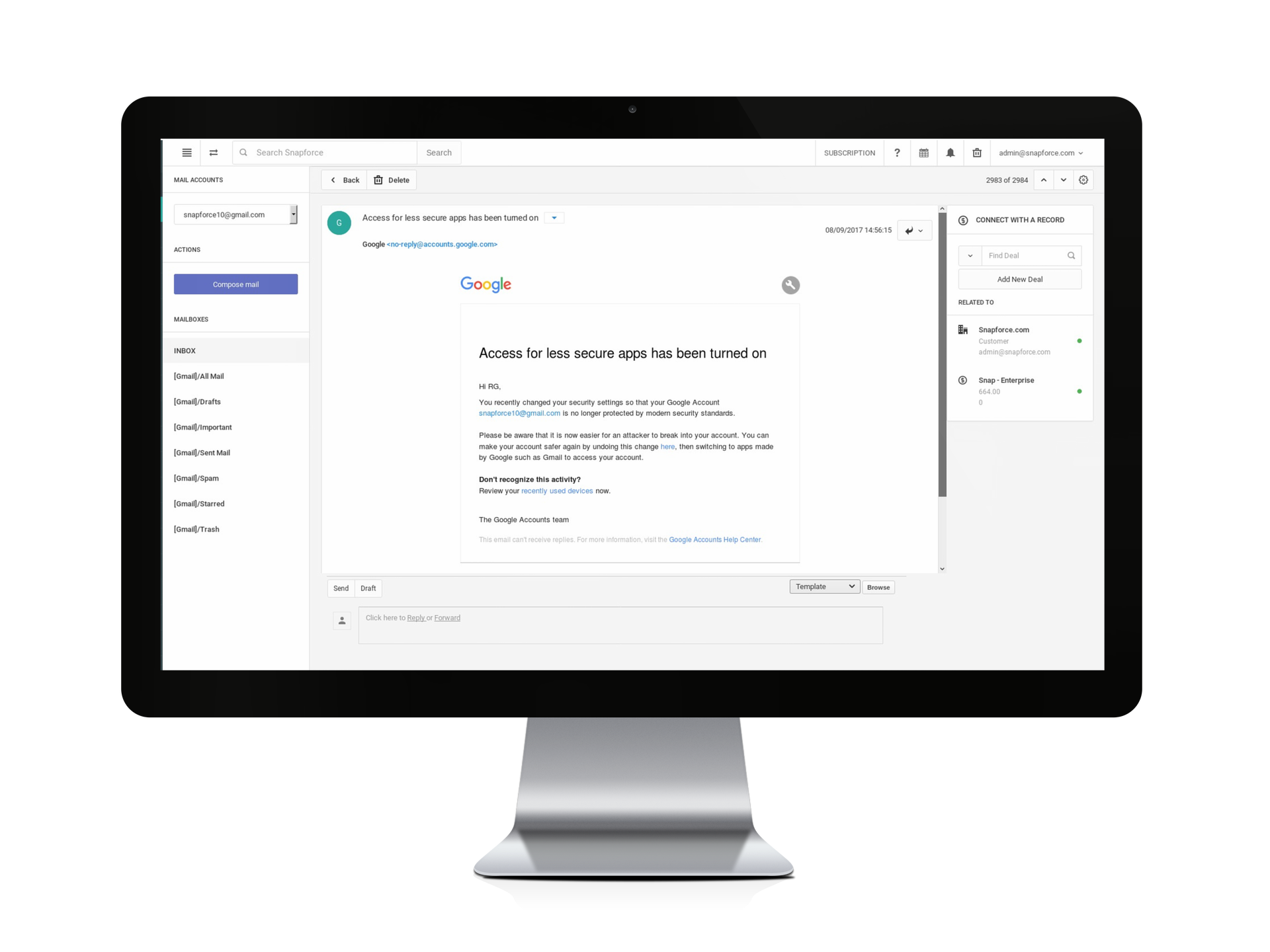 Access Mail Anywhere
From any device.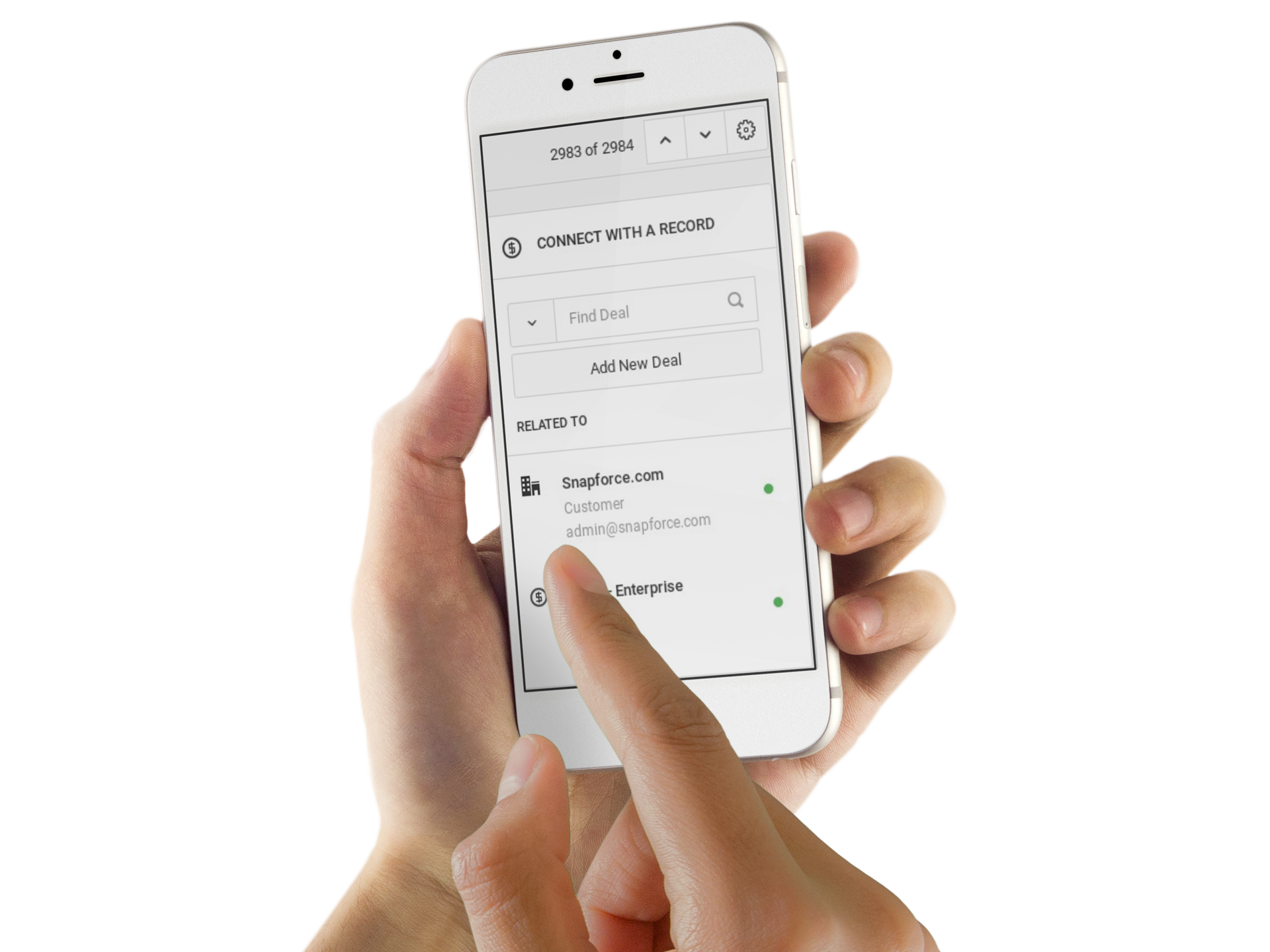 Eliminate Down Time
Check your e-mail inside your CRM.
Snapforce Mail eliminates downtime, juggling between applications compounds wasted time. No longer will your team need to leave the CRM to check e-mail.
Snapforce Mail comes with many of the features a normal e-mail client does, but Snapforce Mail has something more; Autonomous synchronization functionality. In a nutshell, this means that Snapforce Mail takes care of figuring out who sent what, and does the data entry work for you. Making Snapforce Mail the ideal e-mail client for businesses.
Two Way Mail Sync
Snapforce Mail includes two-way autonomous e-mail sync functionality
When enabled, Snapforce Mail will sync new e-mails with your the accounts, contacts, and leads which exist within your CRM. This process is performed automatically, in both the inbox and sent box of your e-mail account.
Snapforce scans your mailbox autonomously; whenever an e-mail arrives, the synchronization process begins. Unlike competitors who claim to offer similar features, Snapforce Mail runs in the background, and does not bog down your system's performance. For those users who prefer a level of control when it comes to their e-mail, you can disable two-way mail sync, and manually link e-mails to existing Accounts, Contacts, Leads, Opportunities, and Cases.
Want to try Snapforce risk free? Start here