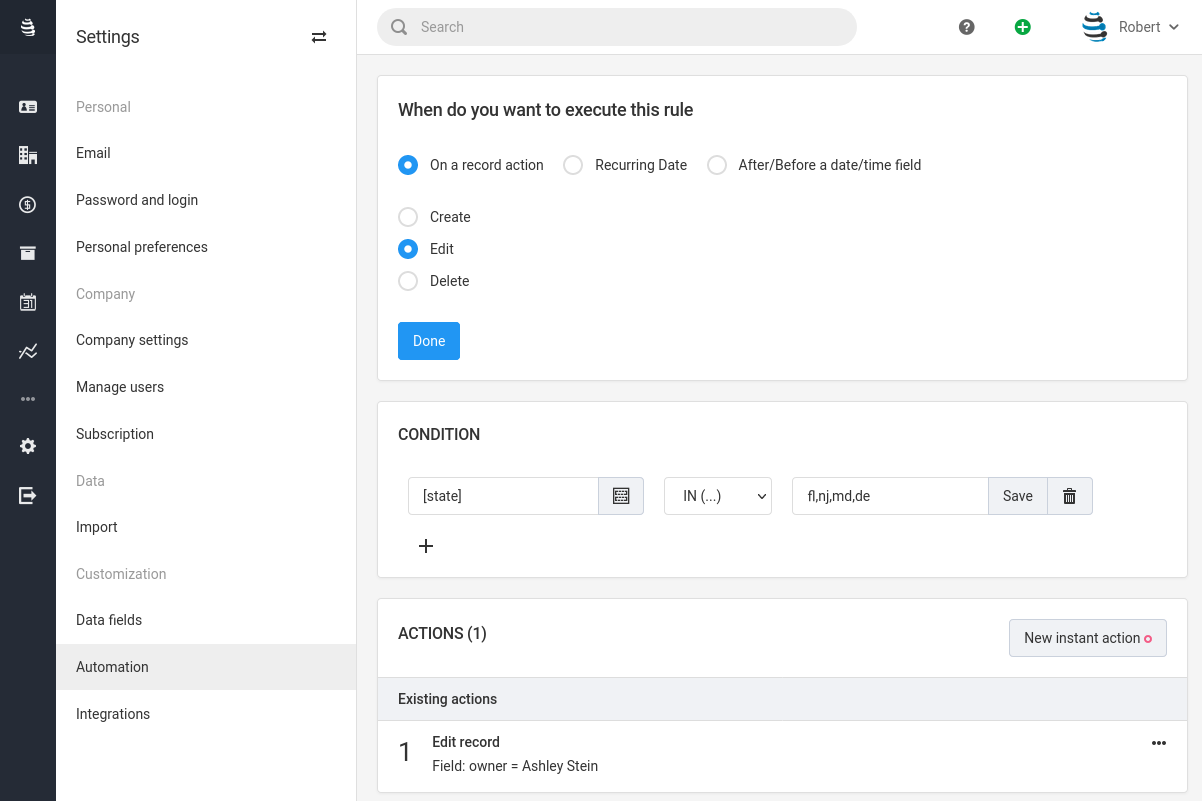 Assign Leads Automatically
Create rules to automatically assign leads to the correct sales agent. There are many benefits in using assignment rules to route leads to specific sales agents, the largest benefit is saving time. Instead of manually assigning leads as they arrive, the lead management software can do it for you.
Leads can be assigned automatically to specific sales agents based on the criteria you specify. Lead assignment rules can be very specific with many conditions, or as simple as assigning leads to specific agents based on the state the lead is located in.
Assign leads with a round robin rotation. When you have multiple sales reps assigned to the same group of leads, the system can round robin the leads to each of them. Round robining leads means that when a new lead arrives the system assigns it to the next sales rep in line, never giving one sales agent more leads than any other.
Create Custom Lead Lists
Create as many custom lead lists as needed. Lead lists can be configured with filters to only show specific leads, such as leads in a specific state, or the leads assigned to a specific sales agent.
Lead lists can also be configured to only be visible to specific users and not to others. You can select which users have visibility to each list.
Customize lead lists to show specific fields. The columns in the lead lists can be moved around and placed in the order that best fits that list.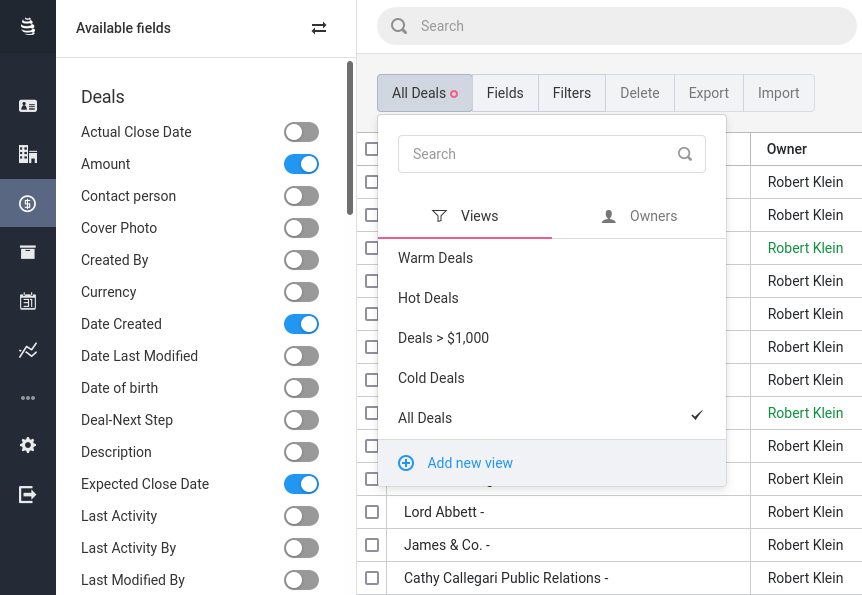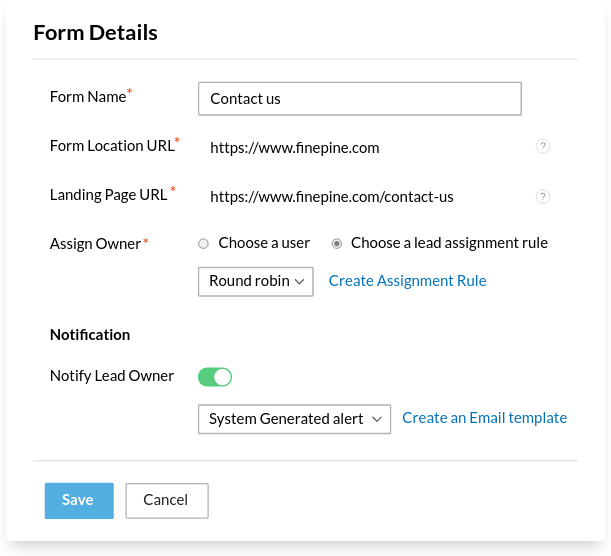 Web-to-Lead Forms
Leads can be automatically captured and inserted into Snapforce from your website. You can keep the existing web form on your website and we receive a copy of the lead submission automatically, or you can create a custom web form from Snapforce and paste it onto your website. Either option is fine and both will automatically insert the new web form submissions into the Lead Management Software.
Configure auto-responder rules that trigger actions to occur automatically when new web form submissions arrive. Some of the actions that can be triggered include sending an email to the new lead, or automatically assign the new lead to a specific agent. Assigning the lead to the agent can be based on the value of one or more of the fields submitted on the form.
Import and Export Leads Quickly
In any lead management software it is imperative to be able to import and export leads quickly and easily.
Import leads with any csv spreadsheet. There is no need to rename column headers prior to import to match the field names, all of that is handled by the import mapping feature.
Export leads from any lead list with the click of a button. In Snapforce Lead Management Software you can export leads in csv, xslx, or pdf format. There is also a copy to clipboard feature, which lets you skip the export altogether and paste the lead list to an existing spreadsheet.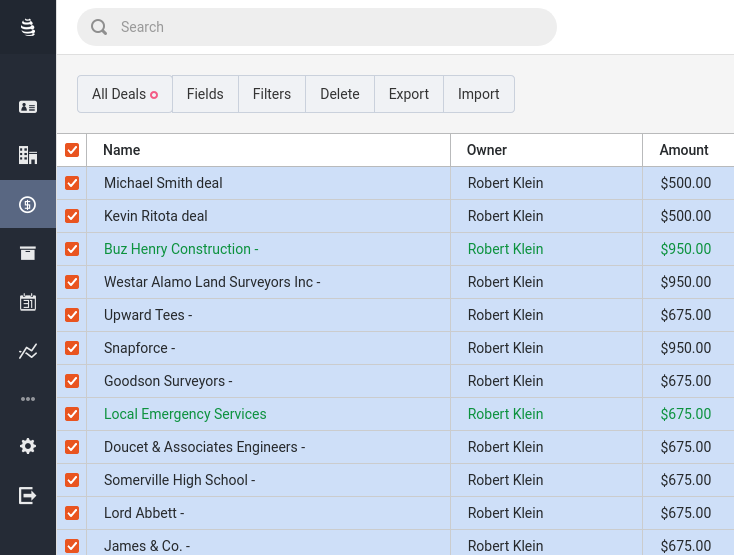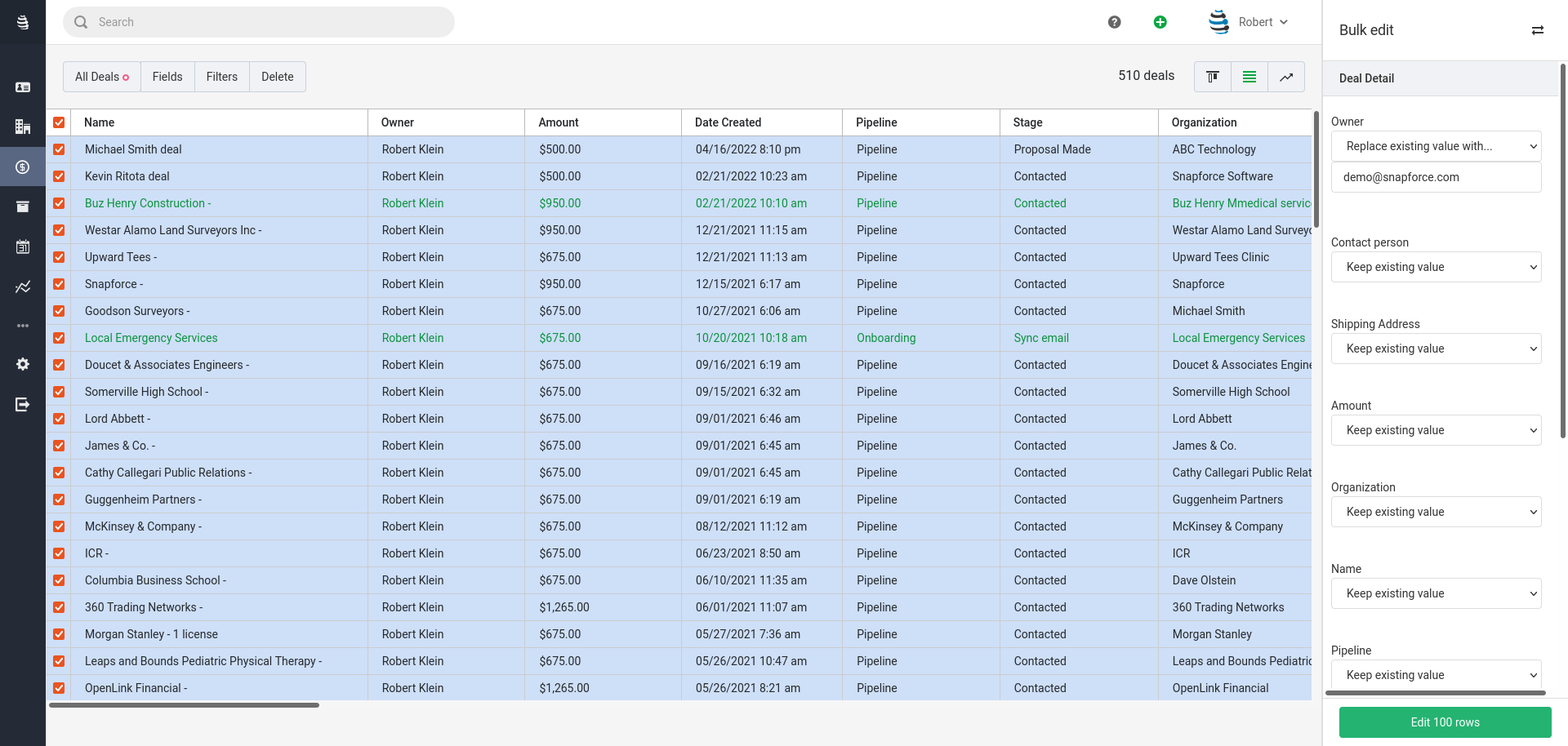 Round Robin Leads
From any lead list you can select the leads you would like to re-assign and round robin them. The round robin list feature is the fairest way to re-assign leads to your sales team.
All sales managers know that the same list of leads becomes stale after a while, and needs to be re-assigned to new sales agents. The round robin feature lets you re-assign a list of leads to each sales agent one at a time. Round robining leads ensures each sales agent receives the same number of new leads in the same order.
Call Leads Without Dialing
Call leads without manually dialing phone numbers with VoIP lead management software. Snapforce CRM's lead management software includes a built-in phone system with click-to-dial.
Sales agents can call leads with just clicking the phone number. The click-to-dial feature eliminates the need for sales agents to dial each lead phone number manually.
The click-to-dial feature is part of the Snapforce Virtual Phone System, which is an optional feature available in the lead management software. The phone system also comes with many other features like automatic call logging, voicemail-to-email, automatic call distribution and more.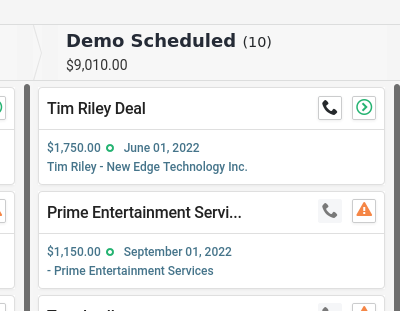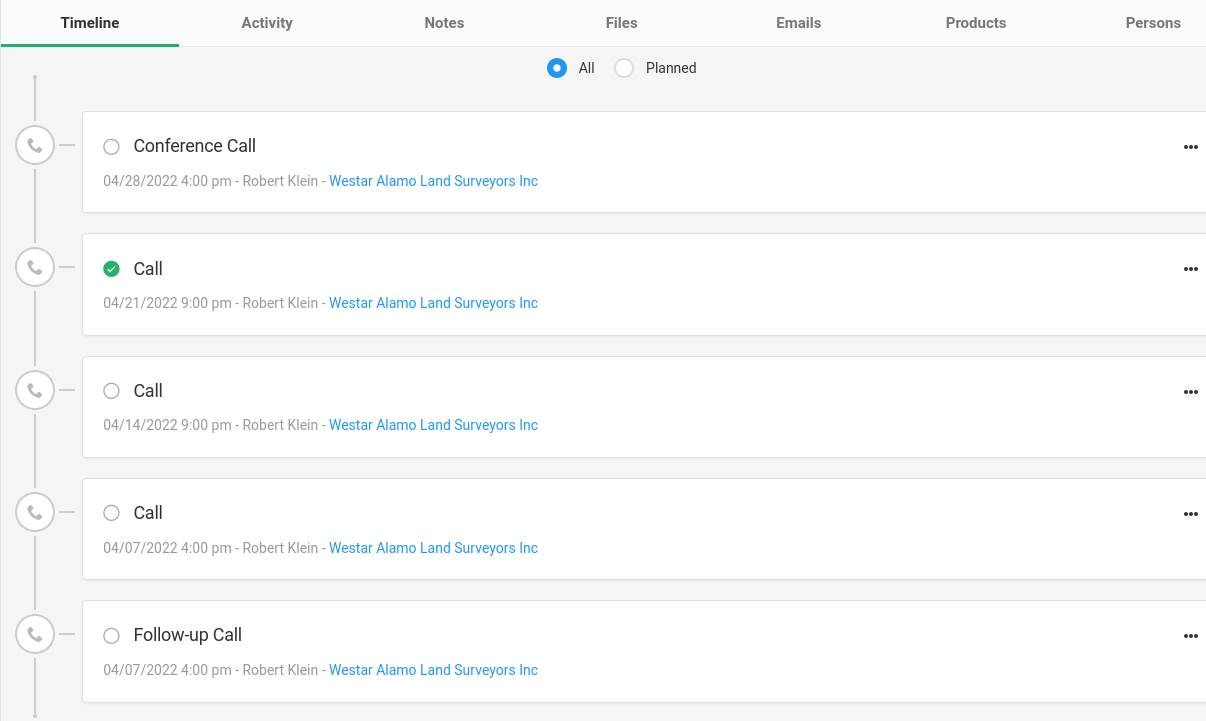 Automatic Call Logging
Log all sales calls to the lead automatically, eliminating the need for manual data entry. Automatic call logging increases sales productivity. Automatic call logging also includes call recording for full sales agent accountability.
Calls are logged automatically whenever a sales agent calls a lead and when a lead calls the sales agent. All calls and other activity are logged in the lead's activity timeline.
Schedule Follow-up's
When a lead asks to be called back, have your sales agent schedule a follow-up right from the lead record. All follow-ups are logged to the activity timeline of the lead.
Follow-up reminders can be sent by way of email or sms. Pop-up reminders are also available when logged into the lead management system.