Features
Inventory Management
Keep track of every aspect of your sales cycle from beginning to end by building price books and creating quotes, sales orders, and invoices.
Get Started
Schedule Demo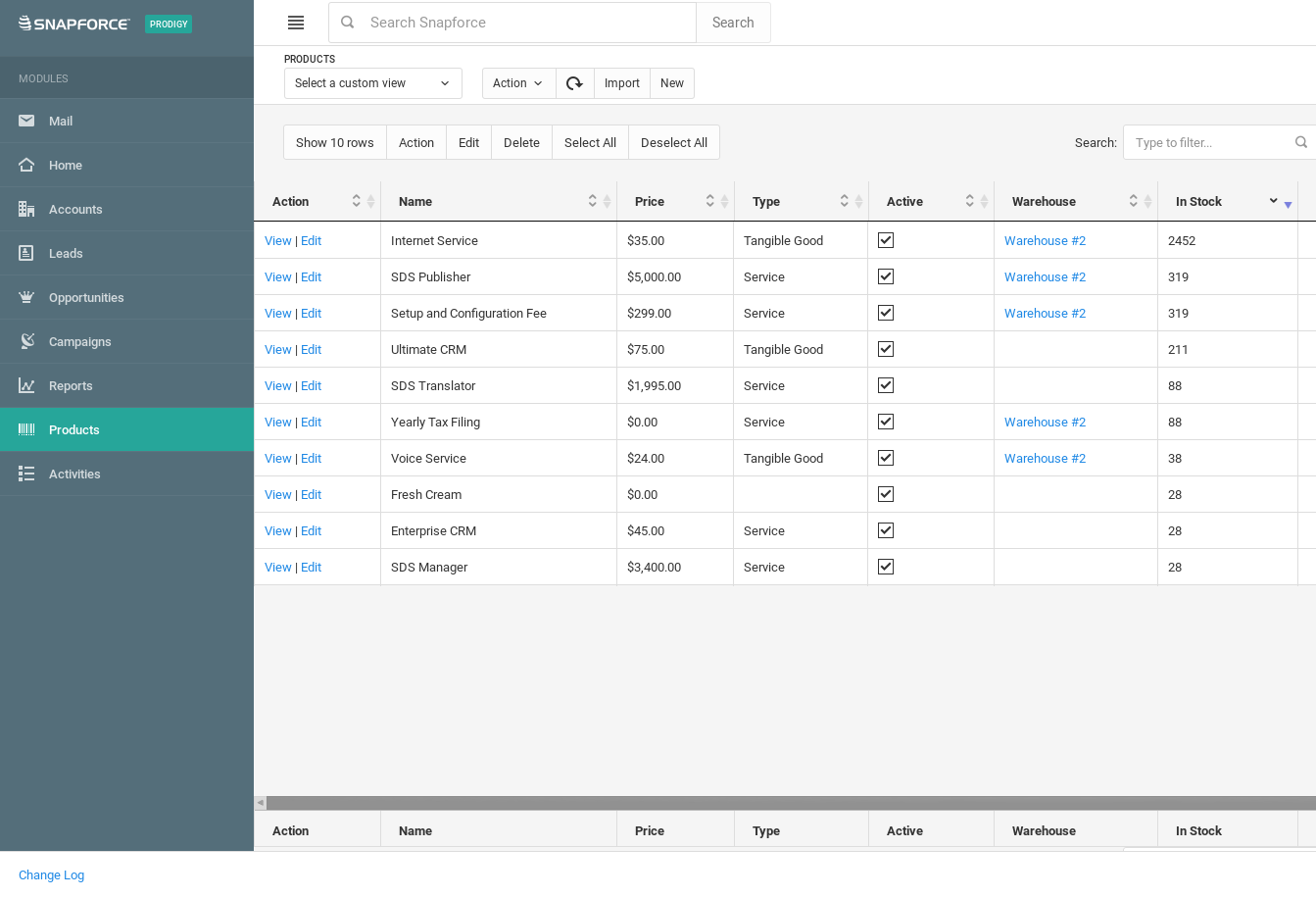 Products
Products can be added into Snapforce as individual items or packages of items.
Add products with details, such as manufacturer, price, sales start and end dates, etc.
Add product line items to invoices, quotes, opps, sales orders.
Mass import products into Snapforce from a single CSV file.
Price Books
Create custom lists of products with custom prices. Each customer or set of customers can have their own separate price books.
Manually create pricebooks, or import pricebooks from external sources.
Create custom discount information that can be added to the pricing model and calculated in total costs.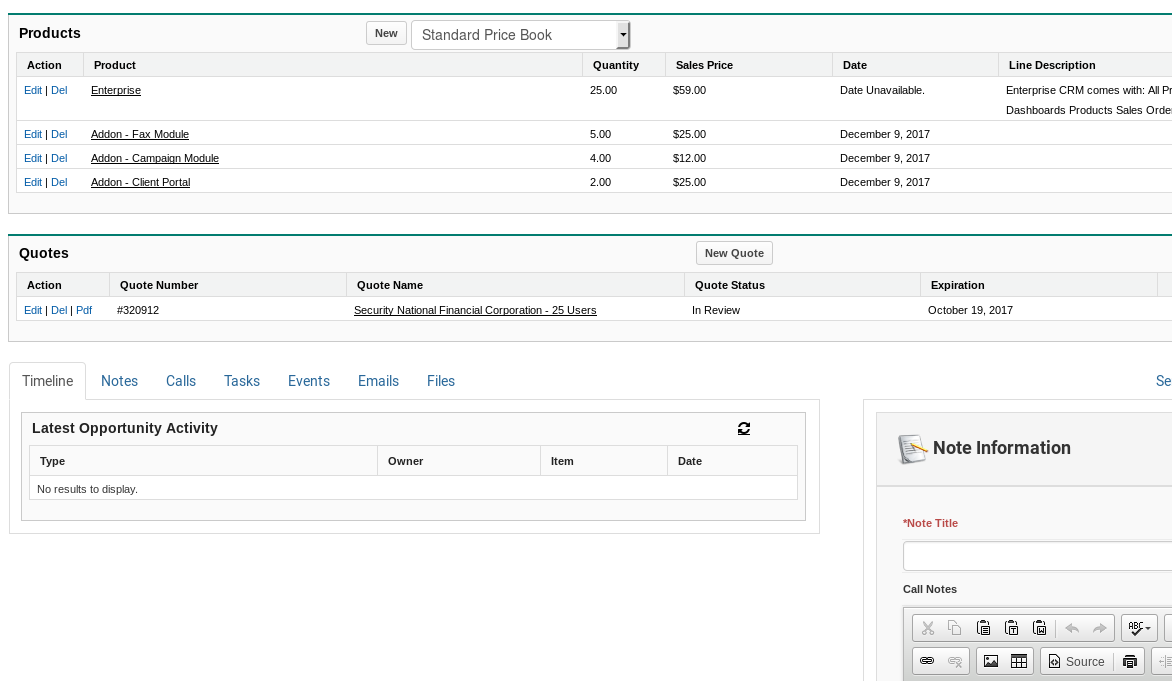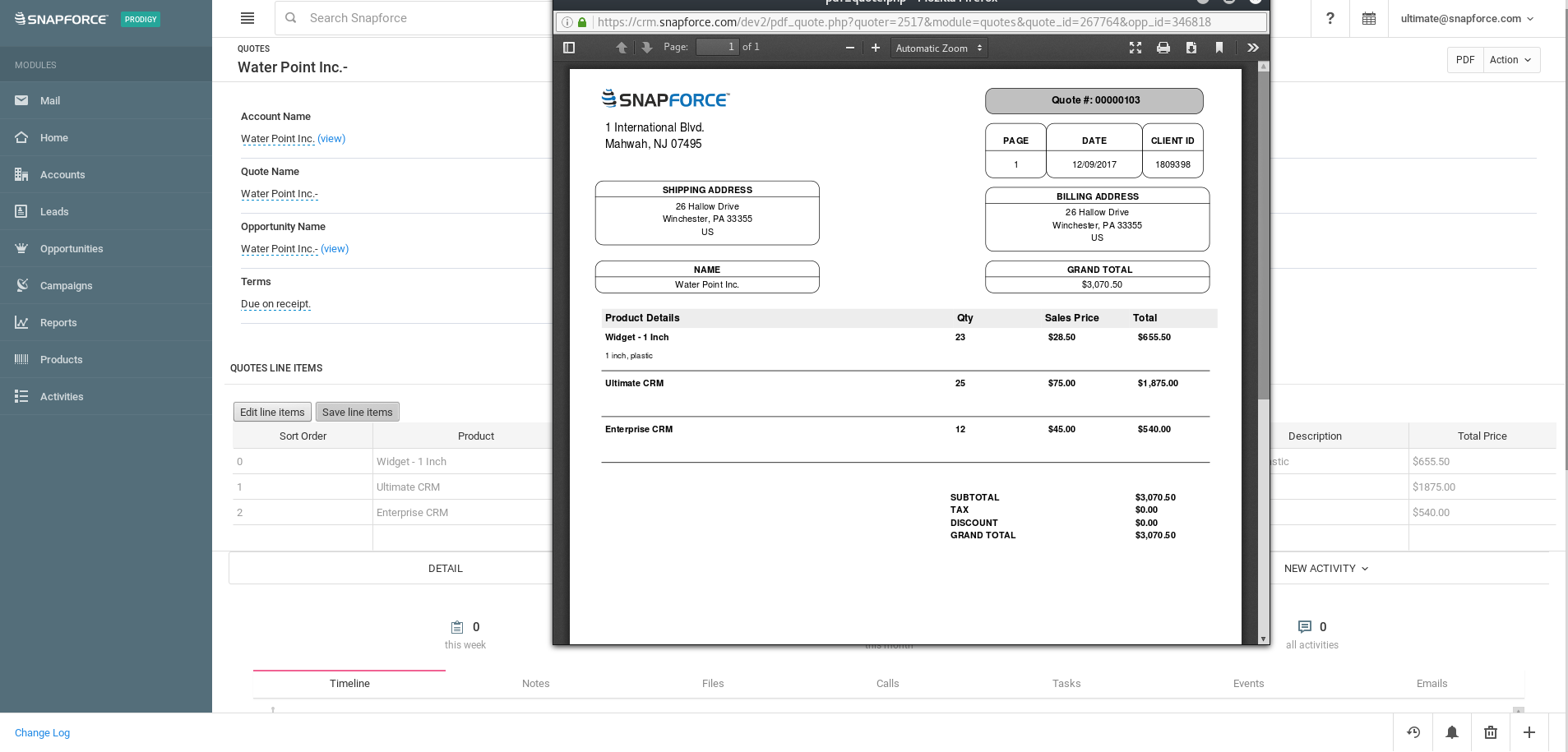 Price Quotes
Decrease time spent on quoting by generating printable sales quotes.
Build sales quotes manually or generate them from existing opportunities.
Print and export sales quote records that can be attached to e-mail and sent from within Snapforce.
Sales Orders
Draft and customize documents with product detauks and pricing information to provide for customers prior to the delivery or goods or services.
Customize Sales Order fields based on information you want displayed to the customer or internal team.
Add, remove, or edit product line items within a sales order at any time.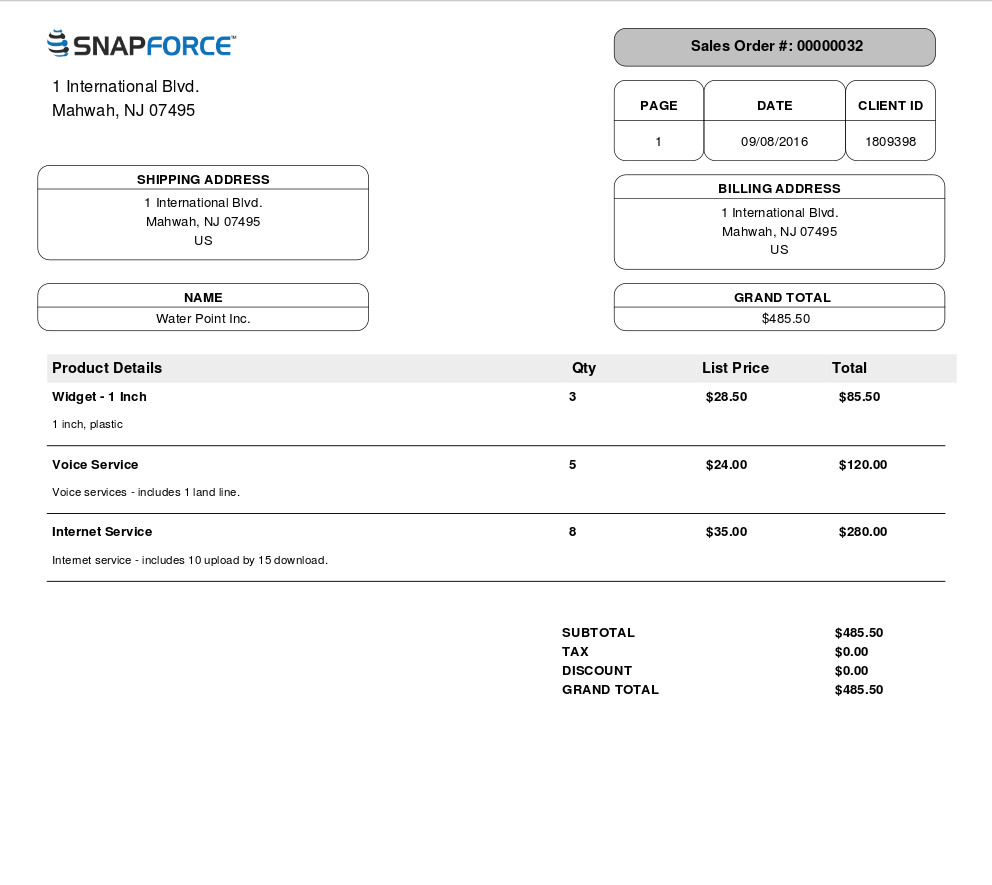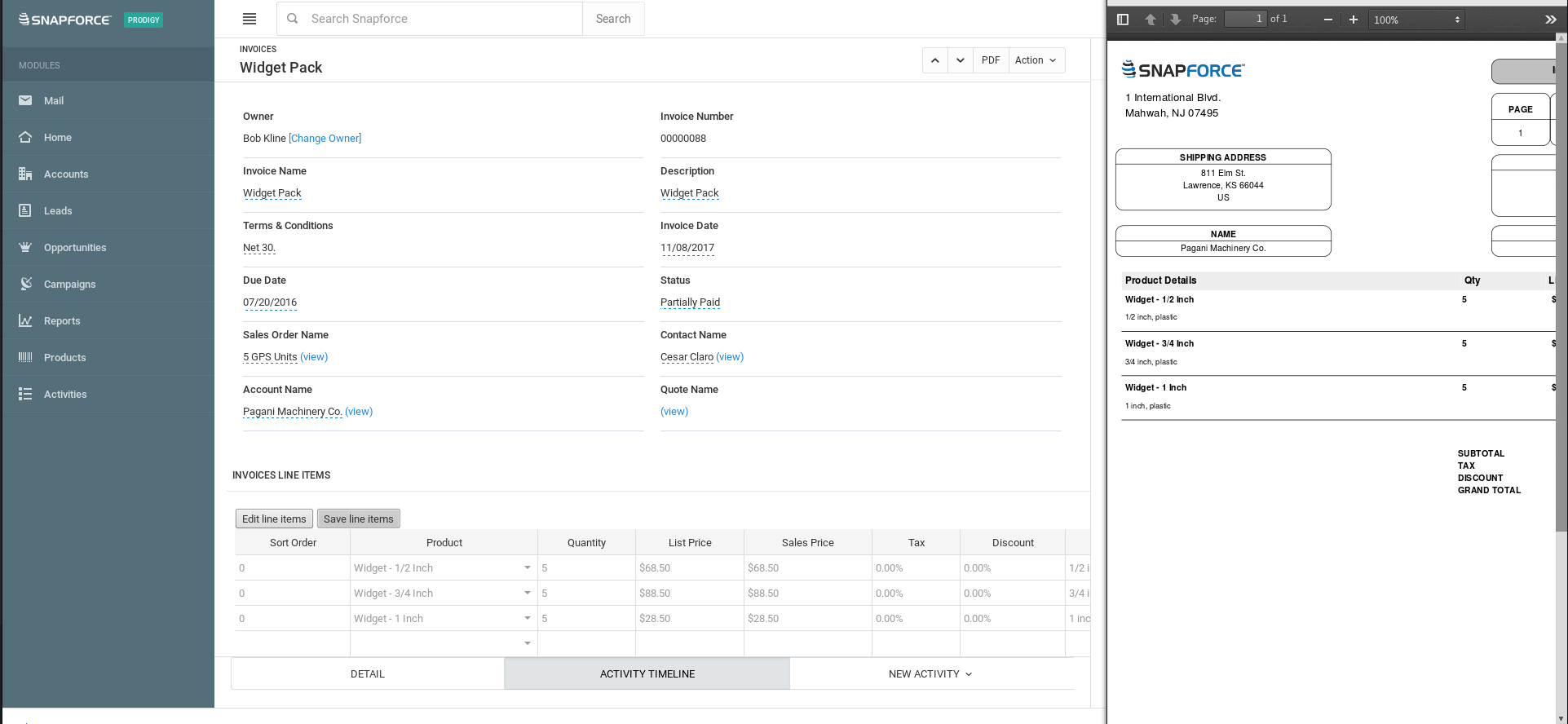 Invoices
Begin the payment process by creating invoices that can be exported and issues to the customer, along with the goods and services.
Customize invoices, with the ability to edit line items and fields included, and attach personal signatures.
Create an invoice manually or generate one from a quote.
Track payment activity by linking invoices to payment records.
Functionality
Other Features
Sales Force Automation
Keep your sales team focused and moving through the sales cycle with our built-in sales automation feature set.
Leads, Contacts, Accounts, Opportunities
Automatic Call Logging
2-way Mail Sync
Calendar Sync
Custom Workflows
Customer Service
Don't lose another customer from service requests that slip through the cracks with our suite of custom support tools.
Case & Ticket Management
Solutions
Knowledge Base
Service Reports
Client Portal
Marketing Automation
Keep your company growing with our tight-knit marketing automation feature set.
Drip Campaigns
Marketing Campaigns
Campaign to Opportunity
Mass Email
Auto-Responders
Email Templates
Email Delivery Tracking
Analytics
Understand your data and the progress of your team with our reports and analytics tools.
Standard & Custom Reports
Recurring Reports
Share Reports
Export Reports
Copy and Paste Reports
Grouped Reports
Inventory Management
Keep your products and inventory organized and in sync with quickbooks.
Product Management
Price Books
Sales Quotes
Sales Orders
Invoices
Quickbooks Sync
Document Management
Centralize your company documents and files, organize and link them to individual customers or leads.
Multiple File Uploader
Attach Documents
E-mail Unlimitted Attachments
File Versions