Features
Accounts & Contacts
Manage your customer, prospect, vendor, affiliate, wholesaler, distributor, competitor, partner, and contact relationships with professional Account & Contact Management
Get Started
Schedule Demo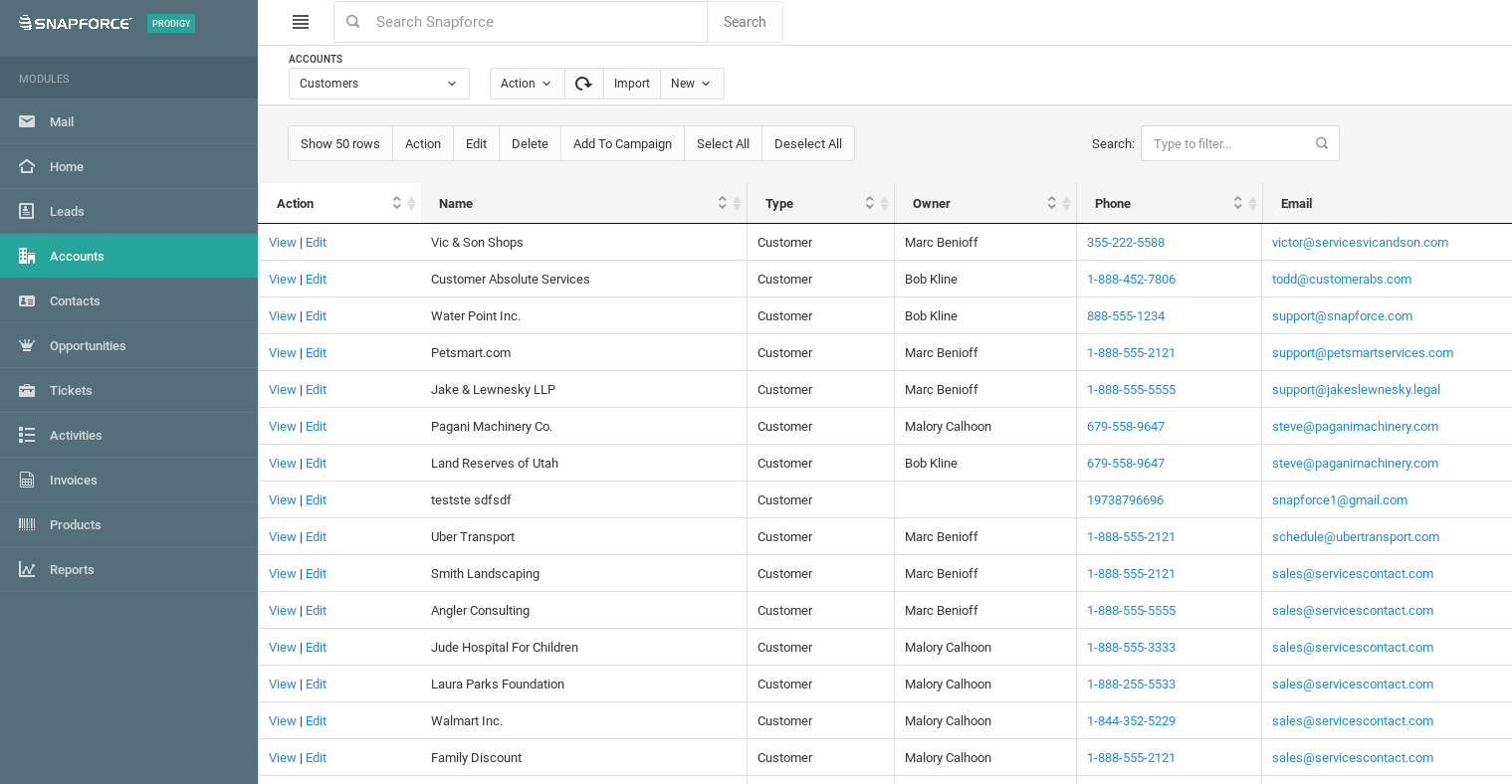 Relationships
Enterprise account management software to track and build your business relationships.
View your account lists in custom format using filtered logic.
Manage all communication with your account's easily with included timeline management.
Upload all account documents to the activity timeline, making the files and documents your team needs are always available.
Geo-Location
Use the Snapforce mapping tool to manage your accounts using a geographic display.
All accounts with valid addresses are automatically pinned to an area map!
Spot regional trends quickly with Snapforce mapping.
Google Maps directions also available from within the account record.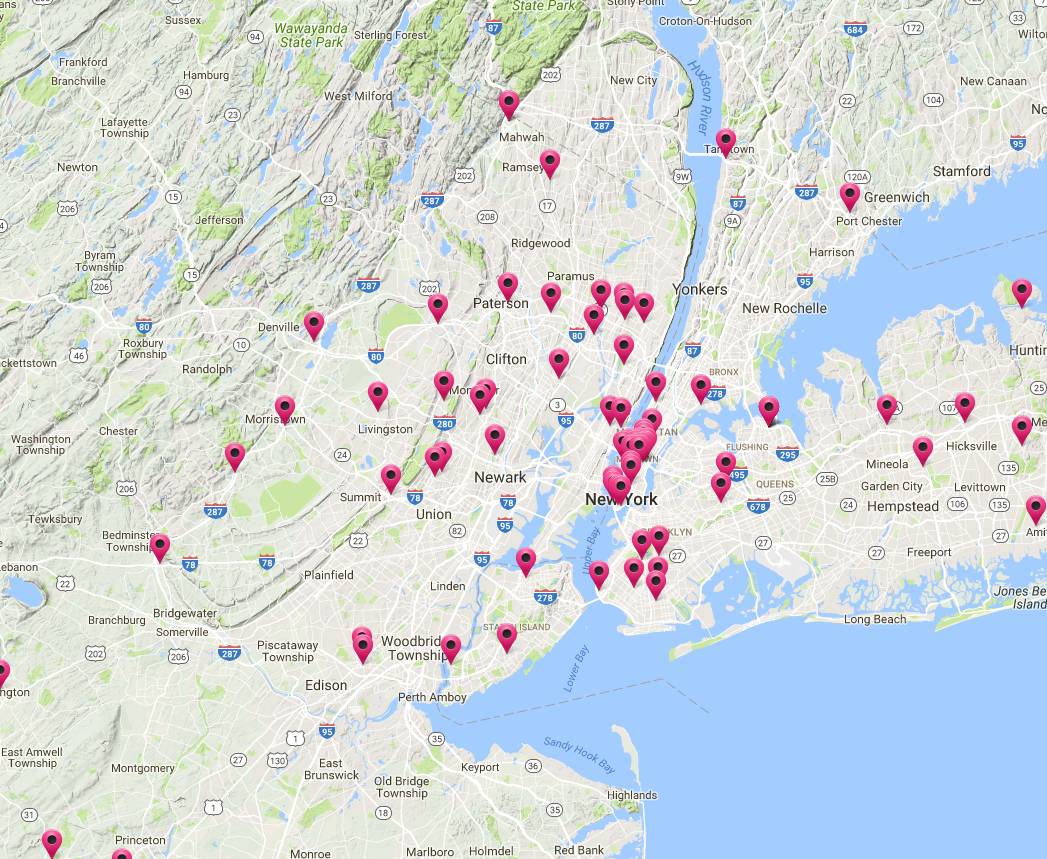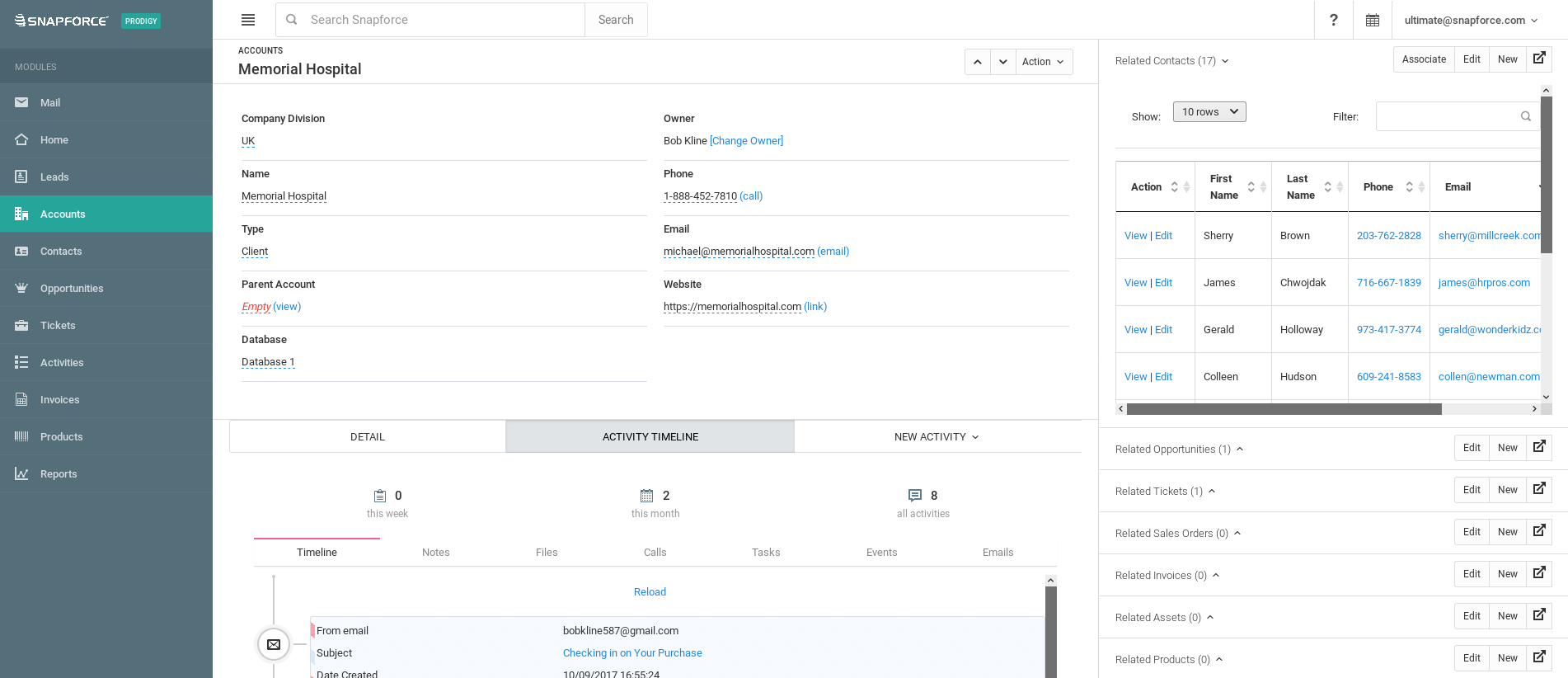 Associations
Manage your contacts and accounts effectively by associating them with other module records.
Associate your account's cases, assets, opportunities, projects, files, orders and more.
Associate your account's activity; notes, calls, emails, events, text messages, and files.
Save time by communicating with your account's right from within their record.
Functionality
Other Features
Sales Force Automation
Keep your sales team focused and moving through the sales cycle with our built-in sales automation feature set.
Leads, Contacts, Accounts, Opportunities
Automatic Call Logging
2-way Mail Sync
Calendar Sync
Custom Workflows
Customer Service
Don't lose another customer from service requests that slip through the cracks with our suite of custom support tools.
Case & Ticket Management
Solutions
Knowledge Base
Service Reports
Client Portal
Marketing Automation
Keep your company growing with our tight-knit marketing automation feature set.
Drip Campaigns
Marketing Campaigns
Campaign to Opportunity
Mass Email
Auto-Responders
Email Templates
Email Delivery Tracking
Analytics
Understand your data and the progress of your team with our reports and analytics tools.
Standard & Custom Reports
Recurring Reports
Share Reports
Export Reports
Copy and Paste Reports
Grouped Reports
Inventory Management
Keep your products and inventory organized and in sync with quickbooks.
Product Management
Price Books
Sales Quotes
Sales Orders
Invoices
Quickbooks Sync
Document Management
Centralize your company documents and files, organize and link them to individual customers or leads.
Multiple File Uploader
Attach Documents
E-mail Unlimitted Attachments
File Versions