In Snapforce, you can have as many pipelines as you need. It is common to have a separate pipeline for each of your sales workflow's. You can also create a pipeline for other aspects of your business, such as recruiting, or project management.
Open the Pipeline view of the Deals module. Click the Pipeline dropdown button > New Pipeline.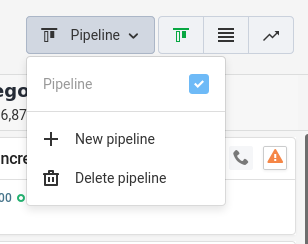 Give your new pipeline a name and enter your stages one line at a time, as shown in the below screenshot. Then click Save.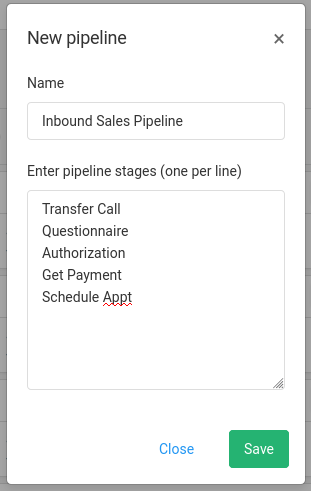 Now you should see your new empty pipeline.