Understanding how data in Snapforce is organized will help you decide the best way to use the system. In Snapforce all of your data can be linked together, whether it be organizations, individual contacts/people, deals/leads, activities, notes, emails, or files.
People and Organizations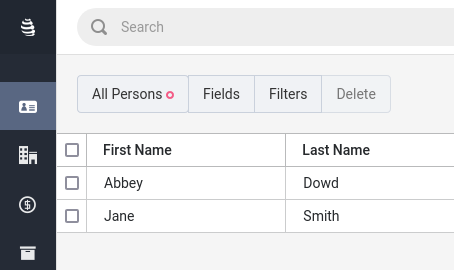 In Snapforce, you store and track people and organizations, regardless if you just met them or if they are your best customer.
Deals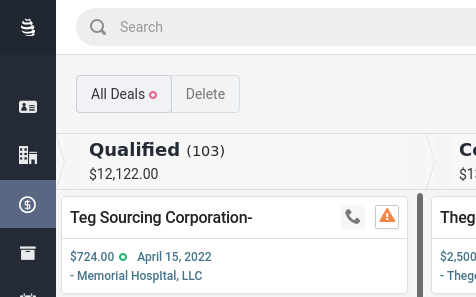 Deals are linked to people and organizations. Deals are the leads or potential sales your salesforce is trying to close. They can have a dollar value, an assigned sales rep, and can be marked won or lost.
Other systems may refer to them as leads or opportunities. In Snapforce, they are called Deals. We eliminated the confusion of converting leads into accounts and opportunities, and all of the mess that accompanies those other systems. In Snapforce it is simple, deals are deals, from the first time you speak all the way to the close.
Deals move through different stages of your sales workflow. We call this a pipeline, you can create multiple pipelines for each of your sales workflows. You may want a pipeline for outbound sales, and another for project management, or recruiting.
Products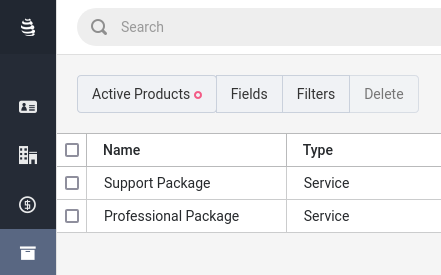 Products can be added to your Deals, they include a sales price and quantity, you can also include a discount and tax for each product if applicable. When you add products to a Deal it will automatically calculate and auto update the total amount of the deal.
Activities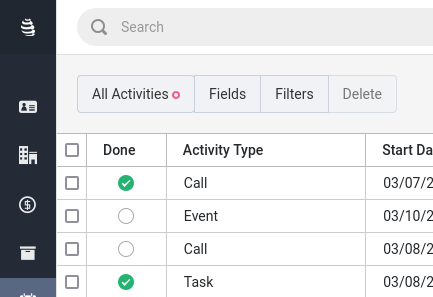 Activities are the tasks, events, or calls that you need to complete. An Activity can be added to any Deal, Person, Organization, or Product. You can also create an activity and not link it to anything.
Notes

Notes are what they sound like, and can be added to any Deal, Person, Organization, or Product.
Emails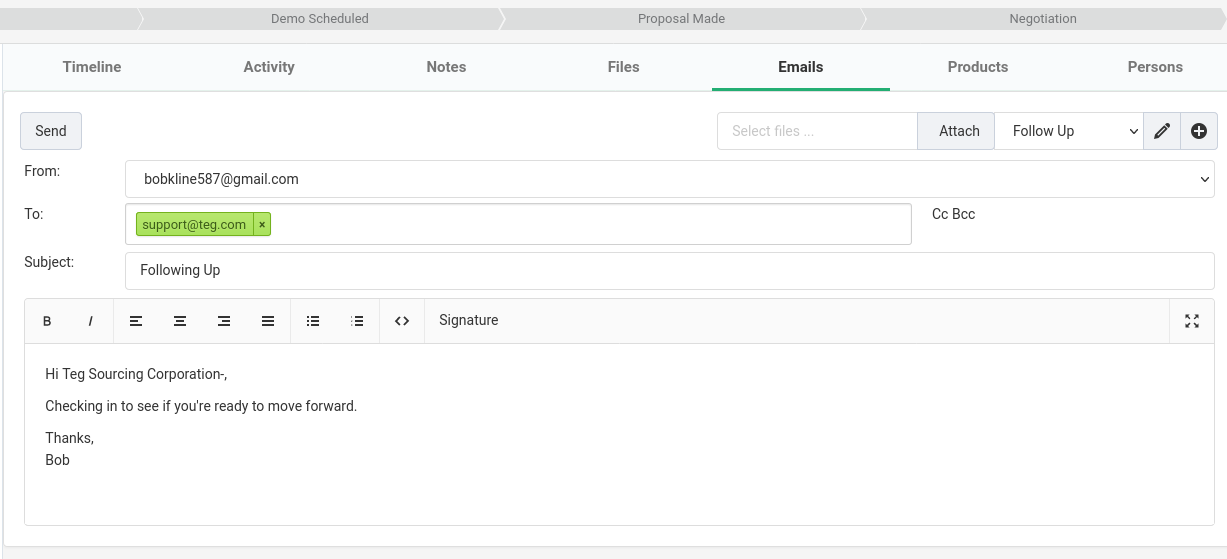 Emails can be sent from any Deal, Person, Organization, or Product. After sending an email it will automatically appear in the timeline of the record that you sent it from. If you have mail sync enabled, the inbound email will also link to the corresponding Deal, Person, Organization, or Product.
Files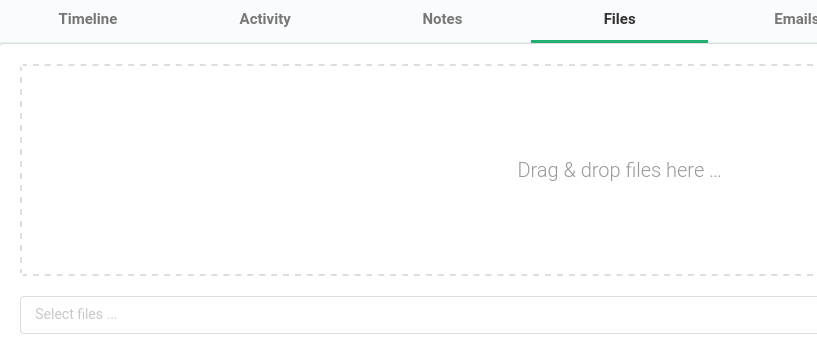 Files can be uploaded and linked to any Deal, Person, Organization, or Product. Separately from uploading normal files, you can also attach files to the emails you send from Snapforce, those email attachments will also be saved just like normal file uploads and can be accessed from the email in the timeline.